Meet the candidates on the ballot for PUSD Trustee Area 5
By Debra Moore
Of the three Plumas Unified School District trustee areas scheduled for the Nov. 8 General Election, only one will be on the ballot — Trustee Area 5 representing constituents in the East Quincy/Graeagle communities. (JoDee Read is unopposed in Trustee Area 4 – Quincy, and no filed for Trustee Area 3 – Chester).
Incumbent Leslie Edlund, who resides in East Quincy, is being challenged by Coby Hakalir who lives in the Plumas Pines area near Graeagle.
Until this election, Plumas Unified School District trustees were elected at large, but following the 2020 Census redistricting, the trustees are voted on only by those who live within the trustee area (similar to how the board of supervisors is elected).
Plumas News asked both candidates to share some introductory information about themselves.
Leslie Edlund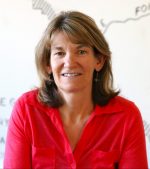 Edlund has served on the board for 10 years and was sworn in on Dec. 12, 2012.
"I've decided to run again because I feel like the board needs experience and stability right now. As we are coming out of the pandemic, many students need extra support and consistency in their teaching and learning environment," she said. "We have a new Superintendent, and although we are very excited about new leadership, it is important to have consistent direction at the board level during that transition. I truly enjoy working with our current board and school leadership. With steady governance we can make progress towards providing new opportunities for our students, and I am excited to continue to grow our programs."
Edlund is employed by the Forest Service and is the Public Service Staff Officer for the Mt. Hough Ranger District, where she oversees the Recreation and Lands program on the district. She has responsibility for campgrounds, trail development and maintenance, and all special use permits — which range from water lines to bike races to recreation residence cabins to Caltrans and PG&E projects. She also serves as a public information officer on fire assignments as needed.
Jacob 'Coby' Hakalir
Advertisement
Coby Hakalir moved to Plumas County a little over three years ago from Chicago. He spent his first year living in Quincy, and for the past two years has resided in the Plumas Pines area near Graeagle. He has an 8-year-old daughter who attends third grade at C. Roy Carmichael. For the past 18 months Hakalir has served on the Measure B Budget Oversight Committee for the school board.
Hakalir is a firefighter and emergency medical responder for the Plumas-Eureka Fire Department. He has been in the banking industry for over 25 years, working for US Bank. During his time in Chicago, he served on the Board of Directors for the Chicago Association of Realtors, an organization with around 14,000 members. He also chaired its Education Foundation twice in the course of a decade, which brought him into direct contact with local schools of all type: public, charter, private, etc.
"I got to see how education works, and also how it doesn't," he said. "I'm running because my daughter has 10 years left in our county's school system, and I care deeply about her education and the community where she's growing up."