Members enjoy many benefits as Friends of Humbug Valley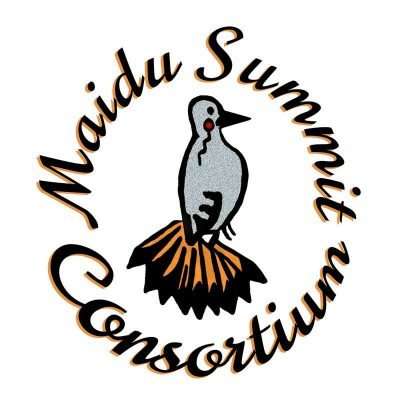 Maidu Summit Consortium Executive Director Ken Holbrook said the Maidu Summit Consortium is ramping up outreach efforts to ensure that all donor benefits and program offerings are sent out regularly, along with newsletters and promotions for upcoming events.
Many new successes are surfacing for the organization, said Holbrook, that include the pending acquisition of Humbug Valley (Tásmam Kojóm) and five other smaller sites at Lake Almanor, improved protection of cultural resources throughout the region, and education offerings that provide historic interpretation of the Maidu tradition of land stewardship.
"It is important to note that Pacific Gas & Electric remain owners of these sites," stated Holbrook, "including the Yellow Creek Campground, and will continue managing them until the transactions are completed."
He mentioned that the Consortium recently hired a new project manager, whose specific role will be to maintain regular project correspondence and facilitation, while Holbrook shifts more attention to stewarding donors and growing the organization's support base.
The Consortium also plans to construct and operate a Mountain Maidu Cultural Center along Highway 89 near Prattville, and to provide a vast network of outdoor spaces "in which our tribal people are welcome to enjoy and to rekindle their community morale through their engagement as land stewards and program participants," according to the Consortium.
To increase awareness and participation in Maidu programs, Holbrook invites community members to join the Friends of Humbug Valley, a Maidu Summit Consortium group that supports the local MSC in its journey of reclaiming, managing and enjoying the ancestral lands of the Humbug Valley and other nearby areas. Central to its mission is to preserve, protect and promote the Mountain Maidu homeland with a united voice.
For less than a cup of coffee a day, Holbrook said that members receive a number of benefits, including an official Friends of Humbug Valley membership card to show support; a bumper sticker to display membership status; access to seasonal monthly guided nature walks led by a Maidu tribe member to further learn about the plants, animals, trails and history of the Maidu; an invitation to the VIP meeting held at the Annual Gathering in midsummer at the Yellow Creek Campground in Humbug Valley; newsletters detailing the latest MSC efforts; and exclusive access to the "Friends of Humbug Valley Members Only" webpage, once it is finished,  where members can contribute personal stories uniting the group, plus 5 percent off purchases at all MSC events.
"Your annual donation will open the door to fantastic opportunities for you and your family to engage with and learn about the important history and culture of the Maidu people," Holbrook said. "In addition, your support will help MSC fulfill its unprecedented task of land reacquisition, continue in its plans to manage the land, drawing from traditional ecological knowledge, just as our ancestors once did."
A family-annual gift of $50 for up to five family members, or a single-annual gift of $35 will help cover the many projects and programs planned.
"Donations provide a space for us to work and the means to foster meaningful engagement of our community members in the ongoing efforts of the Consortium," Holbrook explained.
There are several ways to donate to the Maidu Summit Consortium or to become a Friends of Humbug Valley member, either by going to the Chester office at 289 Main St., Suite 7, in the Stover Landing office complex next to Holiday Market or mail your donation to Maidu Summit Consortium, P.O. Box 682, Chester, CA 96020 or through their website at maidusummit.org and click on the PayPal button to donate.
For additional information and questions, call the office at 258-2299. Business hours are Tuesday through Friday, from 8 a.m. to 3 p.m.
Friends of Humbug Valley potluck
The Maidu Summit Consortium hosts the Friends of Humbug Valley potluck during the summer season at Yellow Creek Hunter's Camp in northern Humbug Valley.
Advertisement
This year the event will take place Saturday, July 21; the time of the event will be announced in the coming months.
The public is welcome to bring a favorite food to share and enjoy the festivities.
This annual event recognizes the work being done to transfer Humbug Valley (Tásmam Kojóm) land back to the Mountain Maidu people and appreciation for all the support given.
The event includes traditional singing, dancing, storytelling, crafts and other Mountain Maidu culture.
For those interested in staying later after the celebrations, there is limited overnight camping available on a first come, first-serve basis.
Signage will be positioned on the day of the event along the route to help direct attendees to the location.