New book highlights author Covington's love of beauty
David A. Covington is a soft-spoken man with an easy, frequent smile that reaches to his blue eyes and reveals flashes of artistic merriment.
A local favorite on the music scene, he writes and sings jazzy folk harmonies of Christian music with blues and rock overtones with his beautiful wife Sharon as part of their successful, long-running duo Covington & Covington.
The Quincy-area couple came to the American Valley in 1976. Since then, they have recorded several albums and both have taught at Feather River College.
These days, David writes and counsels. With Sharon, he performs, leads worship and teaches, and they farm their homestead here in the Lost Sierra.
But spend a few minutes with him and you'll quickly discover that David thinks about art all the time. And about life, truth, beauty and how to write a really great song.
The poetry of the Bible often inspires him, as does life.
David studied visual arts and music at UCLA and has a list of degrees after his name, including a Master of Divinity, Master of Theology and Doctorate of Ministry from the Westminster Theological Seminary in Pennsylvania where he studied from 1993 to 1998.
He didn't go to graduate school to become a minister, although that's a common goal for people who enroll in seminary studies. Really, he went to learn to write better songs. Sharon went as well, to study counseling.
Now, the artist has just written his first book, "A Redemptive Theology of Art: Restoring Godly Aesthetics to Doctrine and Culture," which he will autograph at a special Oct. 10 book signing at Barn Owl Books in Quincy.
The book is published by Zondervan and will be used primarily as a textbook for theological courses.
In it, the author talks about "seeing ourselves and our experiences of art, truth and beauty more clearly woven into God's purposes for the whole world, with even better to come."
He writes about our love for mountains, rivers, sunsets and more, and he relates it to having a connection with God. People today, the author proposes, aren't so different from those in Biblical times in terms of our likes, dislikes and temperament. We all appreciate beauty.
This is his first book, but Covington says he didn't start out with a specific intention to write it. Instead, it's been in the works about 40 years.
His musical interests drew him to study biblical aesthetics, first at L'Abri in Switzerland and then at Westminster Theological.
Yes, that's pretty professor-ish for the average person, but for David, his faith, creativity and compassion are all tied up together.
Advertisement
Raised in the greater Los Angeles area, music has been a large part of his life and David recalls that he always connected the wisdom of loving God with all one's heart to loving our neighbors as ourselves.
So, he says, his songwriting evolved and he went to the Bible to discover the architecture and "guts" of songwriting. He had a lot of questions.
Throughout it all, he and Sharon maintained active musical careers, writing, performing and touring to play contemporary Christian music at huge churches, colleges, international conferences, retreats, schools and more, all around the United States and in Russia.
Ultimately, they played for at least 300,000 people from 1986 to 1992 and in the company of their children Jesse and Joy who traveled with them full time in their RV.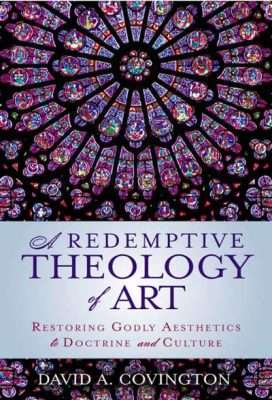 "When we were first coming along — I was with the Salt Company in Southern California and then Sharon and I toured later on our own — there were no worship bands (not like you know of today)," David explains. "There was no contemporary Christian music industry. We were at the forefront of the Jesus Music Movement, but we didn't know it. We were just trying to reach people."
And he's still trying to reach people as much as ever today.
All along, Covington has looked for ways to write better, truer songs to connect with people, "So they would know Jesus Christ as he's presented in the Bible," he says. "I was trying to connect feeling with knowing (because) people who know Jesus are more fully themselves. That's the goal, because God's worth it."
So he started wrestling in his consciousness with a big question: What is art, and how can we see with "believing" hearts? From this, came his book.
David's hope for the book, which he sees as a gift, is that it will inspire more conversation.
He was interviewed in Tennessee with Books-at-a-Glance where, he says, "We had a fabulous conversation!"
Later, he spoke with a Detroit radio show host and, in August, was featured on the "Strength for the Journey" show on Pilgrim Radio in Carson City.
His new book has a central goal: To encourage readers to ask themselves a radically different question in life — how can I approach beauty and get more of it?
There may be other books in his future, and he says he's curious about everyday things like why do Christians like to sing?
But for now, he's enjoying his customary focus as "a church and music guy" and he and Sharon enjoy time with their families and the blessings of eight grandchildren.
Above all, he expresses a sincere gratitude for where he is in life.
"I'm deeply grateful to my wife, my family, my publisher, and to scads of friends who have supported me and sent me materials," Covington says.
In his thoughtful way, he stops and adds, "I'm very grateful to God for the privilege of writing this book and seeing it published. And I have an enormous amount to be thankful for, not the least of which is that I get to live in Plumas County. It's the community here — it's full of terrific folks."
Book signing: David Covington
"A Redemptive Theology of Art: Restoring Godly Aesthetics to Doctrine and Culture"
5 p.m. Wednesday, Oct. 10
Barn Owl Books
373 West Main St.
Downtown Quincy
283-2665