Obituaries for the week of 4/4/18
Marilyn Janice Bergum
Marilyn Janice Bergum passed away peacefully at home surrounded by family March 23, 2018.
Marilyn was born in Minnesota, March 27, 1950, and grew up in Guam. She moved to Chico in 1967.
In 1973, Marilyn found a home in Quincy. She was a nurse and worked at Plumas District Hospital for over 40 years. She spent many years volunteering at the Plumas County Museum and with the Oregon California Trails Association. Marilyn loved exploring and learning about the history of the Emigrant Trails. She often led historical trips and loved sharing her knowledge with others.
Marilyn is survived by her husband, Sonny Bergum, of Quincy; daughter, Debbie Doll, her husband, Jerry and granddaughters, Bailey and Kasey, all of Discovery Bay; son, Steven Tolen, his wife Leasa and grandson, Steven, all of Quincy; daughter, Andrea Mitten, her husband, Keith, granddaughters Tamera and Alexis and great-granddaughter Eryn, all of Chico.
A Celebration of Life will be held April 22 from 12 – 3 p.m. at the Plumas County Museum. In lieu of flowers, memorial donations can be made to the Plumas County Museum.
An opportunity to express condolences to the family along with signing the memorial guest register is available online at fehrmanmortuary.com.
Oral Chaney
Oral Chaney was born Jan. 16, 1923. She passed away Dec. 17, 2018.
A memorial service will be at Sierra Christian Church in Beckwourth on Saturday, April 7, at 1 p.m.
Susan Weaver
Susan J. Weaver passed away March 2, 2018, at her home in Oroville, California.
She was born Feb. 14, Valentine's Day 1947, to Burnice and LeAnna Coggin in Reno, Nevada. She graduated from Portola High School and went to work for Pacific Bell telephone company.
She married Marvin Dewayne Weaver in 1978. They moved to Oroville in 1982.
Susan was preceded in death by her husband Dewayne, father Burnice Coggin and brother Jack Coggin.
She is survived by her mother LeAnna Coggin, niece Angela Rohr, and nephew Michael Coggin.
Susan will be deeply missed by friends, neighbors and her Yorkie dogs.
A Memorial service will be held on April 7 at 11:30 a.m. at Christian Faith Church, 7695 Melvina Ave, in Palermo, California. Scheer Memorial Chapel is handling the arrangements. 530-533-5255.
Barbara C. Whipple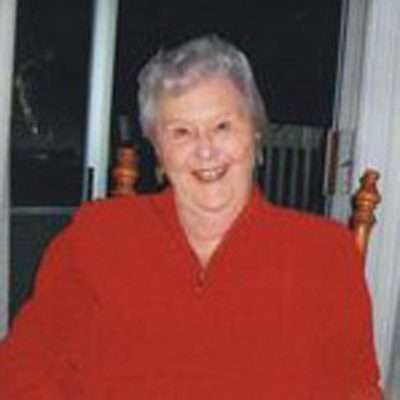 Greenville resident Barbara C. Whipple passed from this life peacefully, with family at her side, Thursday morning, March 29, 2018, at Plumas District Hospital located in Quincy.
Born in Oakland on July 30, 1931, to the late Robert and Jewell (Sprayberry) Conklin, she moved to the northeastern California community of Greenville at the age of 9, where she attended grammar school and later graduated from Greenville High School as a member of the Class of 1949. Barbara went on to further her education at the University of California Davis where her love of animals took her to their veterinary medicine program, where she graduated with an Associates Degree in Animal Husbandry.
Barbara returned to Greenville and it is here she met the love of her life, the late Paul Whipple. The couple was united in matrimony in Greenville June 21, 1953, and to this union two sons were born.
Barbara's professional life consisted of working as a teller for the former Bank of America in Quincy before taking a position with Greenville's First Western Bank, later to become Lloyds Bank. After a short period of time working for the former Indian Valley Hospital District, she began what became her most fulfilling profession as site manager of the Greenville Senior Nutrition Program where she worked for 10 years and continued to volunteer after her retirement.
Barbara had a great love of animals and found enjoyment in horseback riding. She was a member of the former Greenville Saddle Club and also enjoyed fishing, day trips, camping, along with gardening.
In her passing, she leaves her sons, Jerry Whipple and wife Cherie, of Greenville, Bart and his wife Vicki Whipple, of Orland; her precious grandchildren, Jonathan, Jennifer, Mackenzie, Courtney and Madison; along with a number of dear friends to include Marilyn Martin, Cathy and John Houck, Jim Cobb and Alfonso Jaimes.
Barbara joins her husband, Paul and her sister, Shirley Lynn Soderquist, in their eternal home.
Private graveside services will take place alongside her late husband Paul in the Greenville District Cemetery. The family asks that any remembrances in her memory be made to either the Plumas County Animal Shelter, the Plumas Animal Welfare Society or the Plumas County Search and Rescue c/o Fehrman Mortuary and Crematory, P.O. Box 803 Greenville, CA 95947. An opportunity to express condolences to the family along with signing the memorial guest register is available online at fehrmanmortuary.com.