Obituaries for the week of 1/3/18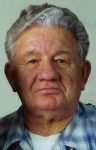 George Lee Bridges
George's great big heart finally gave out on Dec. 10, 2017, at the age of 86, peacefully, at home surrounded by love.
He was born and raised in Clayton, Oklahoma. A life which began on Oct. 22, 1931.
George is survived by Jessie, his wife of 63 years; and their four children, James (Lynda), Donna, Lorna, Joe (Wendy). Also, as he was fond of saying "his quiver was full" with 12 grandchildren, 22 great-grandchildren, and two great- great-grandchildren, including a niece and nephew in Oklahoma.
Sorrow did come his way with the passing of his eldest son, Terry (Rosemary) in 2015 and his only sibling to reach adulthood, Lois Sanders (Everett) in 1996.
George served in the army during the Korean War, earning a Purple Heart.
While construction was his main form of employment, many years as an evangelical preacher brought him great joy.
Some favorite pastimes were hunting, fishing and being in the woods with family and friends.
A self-taught musician, playing the guitar and singing will be a lasting memory for many who knew him. He had a beautiful voice and it will be missed.
His life was an adventure and he could remember almost everyone he ever met.
George's later years were spent with family, riding his scooter around and visiting and telling stories.
A Celebration of Life will be held when warmer weather arrives, with a potluck picnic at Valivu Mobile Estates. Just stories, laughter, a song or two and remembering the good times shared.
If you have ever seen a stranger waving at you on the road, it could have been George.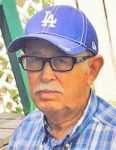 Juan Plascencia Cervantes
Longtime Greenville resident Juan Plascencia Cervantes passed from this life Wednesday evening, Dec. 27, 2017, surrounded by his wife and family at his home following a long courageous battle with cancer.
Born June 24, 1936, in Tepatitlan, Jalisco, Mexico, Juan worked as an agricultural worker in Mexico until immigrating to the United States in 1961.
While residing in Mexico, he met the love of his life, wife and mother of his children, Juanita. The couple was united in Holy Matrimony on February 4, 1957 in San Ignacio Cerro Gordo, Jalisco, Mexico and through this holy union four sons and three daughters were born.
Upon moving to the United States, Juan first worked in agriculture in and around Dixon before moving to the Sierra Nevada community of Greenville to work for Sacramento Valley Molding for 23 years. Here his family from Mexico joined him.
Juan was a devout member of the Roman Catholic faith and a regular attendee of St. Anthony's Catholic Church in Greenville. He enjoyed spending time in the outdoors cutting wood, hunting and tending to his garden.
In his passing Juan leaves his sons: Gabriel and wife Carmen Cervantes, Jose Manuel and wife Maria Cervantes, all of Greenville, Martin Cervantes and wife Dina and Rosendo Cervantes and wife Mindy, all of Grangeville, Idaho; daughters Ana Morales and husband Rafael, of Los Angeles, Lucy Campa and husband Antonio, of Portola, and Lori Lozano and husband Miguel, of Camino; a brother, Jesus Cervantes, of Mexico, and a sister, Maria Orozco, of Oroville, as well as being the proud grandfather to 23 and great-grandfather to nine.
Along with his parents, he joins his two brothers and one sister in their eternal home.
A Vigil service to include recitation of the Holy Rosary will take place 7 p.m. Friday, Jan. 5, with the celebration of Mass of Christian Burial to take place 11 a.m. Saturday, Jan. 6, at his beloved St. Anthony's Roman Catholic Church in Greenville.
Interment will take place in the Panteón Municipal Cemetery in San Ignacio Cerro Gordo, Jalisco, Mexico.
An opportunity to express condolences to the family, along with signing the memorial guest register, is available online at fehrmanmortuary.com.
Oral Permilia Chaney
Oral Permilia Chaney, 94, died on Dec. 17, 2017. She was born in Utica, Kansas, in January 1923.
In September 1951 she married Orval Chaney. They were youth leaders and Orval was the Music Director at Redwood Baptist Church in Napa for several years. They went on to serve at Portola Station where they helped constructthe actual church building. They retired to Portola in 1973 where they lived until Orval's death in 2004.
She is survived by her daughter, Carolyn Kay, of Dighton, Kansas; three sons, Charles Canty, of Caldwell, Idaho, Ned Chaney of Dayton, Nevada, and Jerry Chaney, of San Diego; numerous grand children, great-grandchildren and one great-great grandson.
Funeral services were held Dec. 30 at Boomhower Funeral Home in Dighton. She was buried in the Utica Cemetery. Memorials are suggested to the Wounded Warriors Project in care of Boomhower Funeral Home. Condolences may be posted  garnandfuneralhomes.com.
Judith Lynn Heuvelhorst (Vander Mey)
Judith Lynn Heuvelhorst (Vander Mey) was born on June 9, 1942, in Artesia. She was married on Aug. 25, 1961 (49 years) and widowed Dec. 3, 2010. She passed away on Dec. 26, 2017, in Rocklin. She was 75.
Judy battled dementia/Alzheimer's for five to seven years. Judy was a woman of faith, and 100 percent Dutch. She would say on occasion, "If you ain't Dutch, you ain't much."
She left this world for her heavenly home to finally be with her husband Paul (married for 49 years). Waiting also for her, was her son of 51 years, Stephen John.
Judy was married young, at age 19. She and her husband Paul did not wait long to start their family. Judy started out wanting to have 10 boys, and settled on having four. It took her five and a half years and she had four children. With lots of guidance, she and Paul raised four decent young men.
Judy was a homemaker, a Sunday school pre-school teacher for 30 years, was a handy person, a decent cook and could stretch a dollar farther than most. Her big pots of homemade chili were a treat. She also made a mean banana bread, and homemade applesauce. Those were a few of her specialties.
As her children got older, teen years, (and we were all teenagers at once), she needed to get 'out' (understandable), and she became a part-time pre-school teacher. Sometimes she would bring some of those "teacher-phrases" home (1,2,3, listen to me). Judy could also hold her own in a card game. She cherished her monthly Pinochle group card nights in the Novato area.
She went on to also work for hospice for 25 years. She really enjoyed that work. Her final hospice job was taking care of her husband (dad) who stayed at home the whole time. Dad passed away with MS. She also put in extra time with her son, when he fell ill, helping him with appointments and such. Stephen passed away with a terminal brain tumor.
Judy was a rock and a very generous woman with her time, money and her afghan making skills. She will be missed, but we know deep down, she is in a much better place.
Service for Judy will be held Saturday, Jan. 6, at 11 a.m. The location of the service will be Bayside Church, 8191 Sierra College Blvd., Roseville, CA, Building B, first floor. A light lunch reception will follow the service.
Judy was preceded in death by her son, Stephen John Heuvelhorst (Aug. 2014); husband, Paul Eugene Heuvelhorst (Dec. 2010); father, John Vander Mey (Feb. 2000); and mother, Margaret Vander Mey (Dec. 1999).
She is survived by her son Joseph Heuvelhorst (Roseville), son and wife Mark and Kim Heuvelhorst (Roseville), son and wife Dan and Dixie Heuvelhorst (Yuba City) and son's widow April Heuvelhorst (Chico); granddaughters Kassidy Heuvelhorst (Yuba City), Kaitlin Heuvelhorst (Roseville) and Madison Heuvelhorst (Chico); grandsons Matthew Heuvelhorst (Chico), Benjamin Heuvelhorst (Yuba City) and Andrew Heuvelhorst (Roseville); brother and wife Don and Marilyn Vander Mey, brother and wife Stan and Linda Vander Mey; sister-in-law and husband Susan and Joseph Bertao (Pioneer) and sister-in-law and husband Nancy and Van Switzer (Modesto).
Randall Charles McDonald
Randall Charles McDonald, 70, of Blairsden, passed away on Dec. 22, 2017, in Blairsden after a seven-year battle with cancer.
Randy was born in Sebastopol to Charles and Frances McDonald on July 13, 1947. He was an avid bowler and golfer, enjoyed sports, hunting, fishing, camping and spending time with his family and friends.
Randy was preceded in death by his father, Charles McDonald and mother, Frances McDonald.
Randy is survived by his daughter Kate (Jesse) VanKol, of Portola; son Thom (Angie) McDonald, of Portola; stepson Ervin (Anita) Hadenfeldt, of Portola; stepdaughter Lisa (Rob) Larsen, of Vacaville; stepdaughter Gina Thompson, of San Pablo; 13 grandchildren and eight great-grandchildren.
The family wishes to extend their gratitude to Tahoe Forest Hospice, Manni Funeral Home and all of the family and friends that visited and reached out.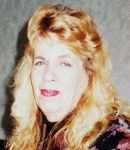 Elta I. Silva
Feb. 8, 1947 – Dec. 24, 2017
Elta Irene (Yockey) Silva was born to Albert and Ruby Yockey in Yakima, Washington, on Feb. 8, 1947. The Yockey family moved often and settled in Hollister, where she met and married David Silva on July 28, 1963.
Elta and David had three children and decided they wanted to raise them in a small town. In 1972, they moved to Westwood, which became "home."
Elta loved Westwood and volunteered countless hours in her community. Elta is a former member of Altar Society, taught catechism, was a CYO leader, a member of Westwood High School Booster Club, a foster parent and worked many fundraisers for her children's classes and teams.
In 1982, Elta opened The Old Mill Café with her mother, Ruby. Elta loved owning The Old Mill and the relationships and friendships that began there. The Old Mill not only served as a restaurant but became the gathering place for many community and family events and celebrations.
In 1989, Elta was elected to the Board of Directors of the Westwood Area Chamber of Commerce, which she remained a part of for over 20 years, serving as president for many of them. Elta loved the Paul Bunyan Mountain Festival and worked at 27 of them.  She was selected as Grand Marshall of the parade in 2010 for all her hard work.
In 1995, Elta was appointed to the Westwood Community Services District Board of Directors and was the current president until her passing on Dec. 24, 2017.
Elta is survived by her husband of 54 years, David Silva, of Westwood; son, Joseph Silva, of Sparks, Nevada; daughters, Jamie Wilson (Warren), of Palomino Valley, Nevada and Jodie Gunn, of Westwood; sisters, Janet Chappell (Marvin), Cherie Spencer (Everett), Betty Yockey and Yvonne Culp; grandchildren, Gabriel, Jordan, Christian and Lance Donat and Maddyn and Kasen Gunn; great-granddaughter, Hayden Donat; and numerous nieces and nephews.
Elta was preceded in death by her parents and her brother, James Burgess.
Please join Elta's family and tell stories and share memories at a Celebration of Life at 1 p.m. Saturday, Jan. 6, at the Westwood Community Center in Westwood.