Obituaries for the week of 12/13/17
Alice Mary (Beltz) Blackburn
Alice Mary (Betz) Blackburn, a woman of devout life-long Catholic faith, passed to her eternal life on Tuesday, Dec. 5, 2017.
Born April 2, 1923, Alice was the older daughter among four children of Lithuanian immigrants, John and Matilda Betz. She grew up as a child of the depression in a close-knit immigrant community in Hartford, Connecticut.
Always a good student, Alice graduated as a registered nurse from the Hartford Hospital School of Nursing in 1944. She met her late husband of 59 years, William, when he was her patient in the hospital.
After their marriage, Alice and her husband moved their growing family across the country to California for Bill's work for Howard Hughes, settling first in Long Beach, and then in Fullerton, where they lived for most of their children's school years.
A large family and its activities did not prevent Alice from being active in St. Mary's Church Altar Society, Rosary Society, and school PTA. She was a prodigious baker, supplying a fresh dessert for most every dinner. Never idle, she also enjoyed gardening and a number handcrafts. She eventually returned to nursing as her family grew up and out of the house.
As their retirement approached, the couple designed and built a home on Lake Almanor, which became a center of happy family adventures for over 40 years. Here Alice continued to indulge her love of gardening and spent countless happy hours walking the beach while looking across to the view of Mount Lassen. She was active with her new church, Our Lady of the Snows, and actively supported the new church building on the Lake Almanor Peninsula.
The couple also established a home in Folsom, where Alice was active in the Folsom Garden Club, the Mad Hatters and Perpetual Adoration at St. John the Baptist Church. Alice spent the final year of life in the loving home care of her daughter, Betty DiRegolo and son-in-law, Jerry, in Gold River.
Alice is survived by her six children and their spouses Bill (Tally), Betty DiRegolo (Jerry), John, Jim (Linda), Maryellen, and Jeff (Lora); grandchildren Christopher, Patrick, Daniel DiRegolo, Natalia, Mariana DiRegolo, Kevin Olson, and Lilith; and great-grandchildren Gavin, Jack, Grant, Alice, William, and Christopher.
She was preceded in death by her husband, William, and eagerly awaited reuniting with him.
A Mass of Christian burial will be held at Our Lady of Snows Catholic Church on the Lake Almanor peninsula on Monday, Dec. 18, at 10 a.m. In lieu of flowers, a contribution to the hospice organization of your choice is appreciated. An opportunity to express your condolences to the family along with signing the memorial guest register is available online at fehrmanmortuary.com.
Martha Ann "Marty" Miller
Called to her eternal home far to early, Martha Ann "Marty" Miller passed from this life unexpectedly Thursday Dec. 7, 2017, at her Quincy residence.
Born in Alameda, to William and Dorothy (Marshall) Miller on June 7, 1973, Marty — as she affectionately became known —spent her early years in Oakland before moving to Quincy at age 12. She is a 1991 graduate of Quincy High School.
Marty went on to work as a waitress for a period of time before obtaining her Certification as a Nurse's Aide, a job she so dearly loved. She enjoyed caring for and traveling in her car.
In her passing Marty leaves her mother and stepfather, Dottie Counterman and Al Norris of Oroville; her beloved companion "Whoopie" and a host of dear friends.
She joins her father in their eternal home.
Private family services are to take place at a later date. An opportunity to express condolences to the family, along with signing the memorial guest register, is available online at fehrmanmortuary.com.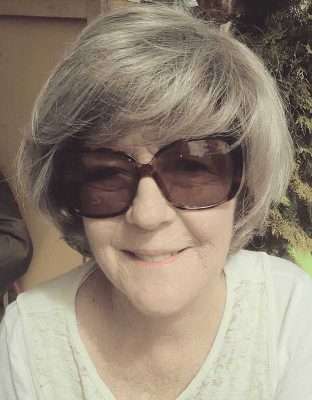 Charlene Shipley-Wheat
Charlene Shipley-Wheat, an amazing life that will always be missed and never forgotten. Charlene was born on March 12, 1955, in Espanola, New Mexico. Charlene entered into eternal life on Nov. 21, 2017, in Portola, at the age of 62. She passed away peacefully with the company of her youngest son, daughter-in-law, granddaughter and grandson (all whom she lived with) by her side.
At the age of two, Charlene was adopted by the Duckworths, living in Southern California. They eventually moved up to Northern California, finding Napa Valley as their new home. She was raised in a Christian home with strong beliefs and morals, and kept true to her faith her entire life.
She was passionately involved with her community and church, Portola UMC, especially youth ministry including youth groups, Sunday School, VBS, and 30-Hour Famine, to name a few. She loved playing piano and singing in the choir.
Her devotion to her faith was evident in every aspect of her life. Those who had the opportunity to know Charlene are witness to this testimony.
Charlene is survived by her sister Lucy Johnson, of California; sister Winifred Bradley and brother-in-law Sam Smith, of Colorado; sister Eunice Thichenor, of Missouri; brother Charles Duckworth and sister-in-law Janet, of California; brother Paul Duckworth and sister-in-law Ginger, of Hawaii; son Mike Shipley, of California; son Jon Shipley and daughter-in-law Lindsay, of California; grandchildren Hannah, Jacob, Josh, Abela, Jonathan, Nik and Caliope; as well as numerous cousins, nieces and nephews.
Charlene is preceded in death by her father Paul Duckworth, of California, her mother Betty Duckworth, of Hawaii, her biological father John Bradley, of New Mexico, her biological mother Winifred Roll, of Missouri; sister Eunice Bradley, of New Mexico, brother Johnny Bradley Jr., of Texas; brother Vaughn Bradley, of Colorado; brother Carl Bradley, of Kansas; brother Warren Duckworth, of Arizona; nephew David Duckworth, of California; nephew Case Duckworth, of California; and her niece Tammy Bradley, of New Mexico.
A Celebration of Life memorial service in memory of Charlene will take place on Saturday, Dec. 16, at 11 a.m., at the Portola United Methodist Church, 396 2nd Ave., Portola CA 96122.
In lieu of flowers, the family has requested donations be made to the family for help with cremation and service arrangements. Contact Jon or Lindsay Shipley at (530) 616-5261, or 148 West Loyalton Ave., Portola, CA 96122, for more information. The entire family would like to express their deepest gratitude to all those who have helped support Charlene and her family during this trying time.
Ruby Augusta Woodward
Ruby Augusta Woodward, of Westwood, passed away on Dec. 3, 2017, following complication from a stroke at Seneca Hospital Long term Care Unit with her son Phillip by her side.
She was born in farm country in Howell Township, Missouri, on Oct. 19, 1927, to Fred J. Pierson Sr., and Ruby Augusta Pierson. The family moved to Seneca, where her father worked in the then-active gold mines. Ruby attended schools in Seneca, Greenville, Susanville and Standish. Fred then gained employment with Pacific Gas & Electric Company at Caribou as a powerhouse operator.
It was in Caribou where Ruby met the love of her life, Miles Woodward, and they were married at Caribou where they lived following Mile's service in WWII. They had two daughters, Shirley and Lucille and one son Phillip. From there they moved to PG&E camp Rock Crest near Paradise from 1956-1960 when they returned to the Feather River Canyon at PG&E's Camp Cresta, then to PG&E Camp Rodgers Flat, then to Hamilton Branch, following Mile's job as a powerhouse operator.
Miles retired from PG&E and they moved to Westwood until Ruby's death.
Ruby was a lifelong housewife and mother. She enjoyed family life, cooking, sewing, camping, deer and quail hunting, leatherwork and fishing. She always put her family first and was the kindest and most generous person one can imagine.
She was preceded in death by husband Miles Woodward, father and mother Fred and Ruby Pierson Sr., brothers Fred Pierson Jr., Orphie Pierson Sr. and David Pierson.
Ruby is survived by her daughters, Shirley Melton of Crooked River, Oregon, Lucile DeJanvier, of Challenge, and son and daughter-in-law Phillip and Tonia Woodward, of Hamilton Branch. She had three grandchildren: Tish, Cheryl and Mike and five great-grandchildren.
Funeral services will be held at Fehrman Mortuary in Greenville on Dec. 16, at 12 p.m., with internment to immediately follow at the Greenville Cemetery, where she will be buried next to her loving husband Miles.
A reception will immediately follow internment at the Greenville Town Hall.
An opportunity to express condolences to the family, along with signing the memorial guest register, is available online at www.fehrmanmortuary.com.