Obituaries for the week of 4/16/17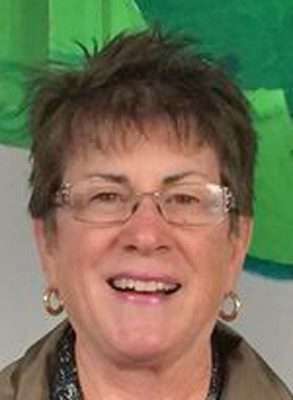 Ellen Louise Balestri
Ellen Louise Balestri passed from this life unexpectedly, Friday evening, April 14, 2017, at her home in Graeagle.
Born in Bedford, Ohio, to the late Ohio natives Ira and Aileen (Saxe) Smith on July 22, 1949, Ellen spent her early years in Bedford until moving west with her parents at age 9 to settle in the southern California community of Claremont. She was a 1967 graduate of Claremont High School and went on to continue her education at the University of New Mexico where she obtained her Bachelors of Science Degree in Anthropology.
While attending college, she caught the eye of a handsome young coed named Thomas J. Balestri and as their love for one another blossomed the couple was united in matrimony Jan. 5, 1972, at the "Asistencia" of Mission Gabriel Arcangel in San Bernardino. To this loving relationship one daughter was born.
First and foremost a loving wife and mother, Ellen's professional career included working for the famous Dr. Leakey at the Calico dig, prior to her marriage, and a banking career working in Monterey and later Palo Alto. She taught tap dancing in Los Altos as her daughter was growing up.
Tom and Ellen relocated to the northeastern California community of Graeagle in 2010 from Los Altos, following Tom's retirement. Here Ellen took up the game of golf and enjoyed the company of the ladies both on and off the links. She was a member of the Graeagle Ladies Golf Club. She served the community as the President of Eastern Plumas District Hospital's Auxiliary and served as a volunteer at both the local food bank and the Portola Library. She continued her love of the study of anthropology, collecting memorabilia and artifacts from the southwestern area of the United States.
In her untimely passing, she leaves her best friend and loving husband, Thomas J. Balestri, of Graeagle; daughter, RoseEllen Countiss; Ellen's precious grandchildren, Brady and Audrey and husband Andrew, all currently residing in Sasebo, Japan, as Andrew serves our country as a member of the U.S. Navy. She also leaves behind a sister, Judy Edens, who resides in the state of Connecticut.
A private family blessing service took place Thursday, April 20, at the Fehrman Mortuary Chapel. An opportunity to express condolences to the family along with signing the memorial guest register is available online at fehrmanmortuary.com.
Anita Louise Camp
Anita Louise Camp passed away peacefully with family by her side, on April 11, 2017, at her daughter Jewelle's home in Hidden Springs, Idaho.
Our mom's brave, resilient and graceful presence in the face of battling cancer was a true testament to her zest for life. She believed in living every day fully with a positive attitude, strong mind, body and spirit.
Mom lovingly considered Plumas District Hospital her second home. She went to work every day with joy in her heart as a cook at PDH and was honored to receive a 30-year service pin from Dr. Kepple last fall. She loved to nurture patients by creating the ambiance of home-cooked, nutritional, delicious meals. Each patient was special to her; if she learned they were thinking of a special potato soup or bread pudding from their childhood, she would take pleasure in recreating it for them. Anita was well known for surprising the hospital staff with donuts and gourmet coffees on weekends, continuing this tradition even when she was a patient in the hospital by having family and friends deliver these treats for her. It gave her great joy and fed her soul to provide people she loved and cared for with homemade meals. Our mom enjoyed reading and sharing cookbooks and considered herself a real foodie. Friends thought Anita to be a fashionista. She loved gardening, the arts and music, walking with dear friends and, always a hopeful romantic heart, loved watching the Hallmark Channel with family and friends.
Anita Camp was preceded in death by her husband, Donald Camp Sr., in the summer of 2013 and by her daughter, Nancy Beagle, in 2014. Don was always in her heart; she and the family celebrated their 60thwedding anniversary on Valentine's Day. Anita is survived by her loving children, daughter Jewelle Mapes, sons Tony Camp, Jamie Camp and Donny Camp; as well as her grandchildren and great-grandchildren.
It is with our heartfelt gratitude that we wish to thank PDH staff: Dr. Kepple, Dr. Morgan, Dr. Jensen, Dr. Satterfield, ER doctors, nurses, kitchen staff, radiologists, maintenance, housekeeping, and physical therapists. They all shared their amazing gifts of care, both professionally and personally, with our lovely mom, making her feel so special. Our sincerest appreciation to Director Kerri Landry and the incredible nursing staff of Quincy Medical Home Health and our mom's CNAs providing loving care while at her home.We also wish to thank St. Luke's Hospice, of Boise, Idaho, for their amazing hospice staff, including Chaplin Jon Martin.
At our mom's request, no formal services will take place. In remembrance of our mom, Anita, a rose bush will be planted at PDH and at the Hidden Springs Memorial Garden in Idaho. Our parents generously donated to the Quincy Hospice Program. In lieu of flowers, we suggest that friends do the same so that others in our community can receive the same special gift of loving and care as our mom and dad.
Austin William Watkins
Austin William Watkins passed from this life Saturday evening, April 15, 2017, at Seneca Healthcare District Hospital, in Chester.
Born in Vallejo, on April 4, 1942, to the late Austin and Alfretta (McMaster) Watkins, he was raised and educated in the San Francisco North Bay. While attending high school, he enlisted in the United States Coast Guard, serving his country from 1959-1963 while being stationed at the Coast Guard Station, Pt Reyes.
Upon his discharge, he returned to the San Francisco North Bay settling in Santa Rosa, where he worked in the roofing industry. He moved the northeastern California community of Lake Almanor in 1977 and resided here until moving to Hawaii 1993, returning to Lake Almanor in 2010.
Austin enjoyed spending time in the outdoors hunting, fishing and camping while also relaxing playing the game of cribbage.
Austin in his passing, leaves his daughter, Janelle Hardig and her husband Paul, of Lake Almanor; son, Bruce Austin Watkins; brothers, Jack, of Janesville, and Robert, of Santa Rosa. He was the proud grandfather of Austin and Emily Hardig, of Lake Almanor.
He joins a brother, Lawrence, in their eternal home.
A celebration of Austin's life is planned for 1 p.m. Thursday, May 4, at the Lake Almanor Community Church. The family asks that any remembrances in Austin's memory be made to the Auxiliary of Seneca Healthcare District, c/o Fehrman Mortuary and Crematory, P.O. Box 803, Greenville, CA 95947.
An opportunity to express condolences to the family along with signing the memorial guest register is available online at fehrmanmortuary.com
Michael M. White
With his children at his side, longtime Chester resident Michael Melvin White peacefully passed from this life, Tuesday evening, April 11, 2017, under the compassionate care of the staff at Seneca Healthcare Districts Hospital in Chester.
Born in Chico, to the late Joseph "Mel" and Bonnie (Herman) White on May 5, 1948, the first 11 years were spent in Chico before the family relocated to the northeastern California community of Chester, where Mike graduated from Chester High School as a member of the Class of 1966. While attending high school he lettered in track, where he competed in high jump, football and basketball.
Following his graduation, he began a 45-year career in the timber industry as a timber faller before ending his career as an owner and operator of a logging truck. Mike had a love of the outdoors and spending time in the woods, he enjoyed fishing and hunting.
In his passing, Mike leaves his children, Tamara R. White of Berkeley; Michael White and wife Stephanie; and Ryan White and wife Melissa, all of Chester. He is the proud grandfather to 10 grandchildren, while also being survived by sisters, Vicki Smith of Redding, and Janice and Becky White, both of Chester.
Along with his parents, Mike joined his brothers Tim and Pat in their eternal home.
Graveside services are planned for 11 a.m. Friday, May 5, in the Chester District Cemetery. An opportunity to express condolences to the family along with signing the memorial guest register is available online at fehrmanmortuary.com.