Obituaries for the week of 5/24/17
Ray Eldon Bell
Ray Bell passed away from this life at his home in Sacramento, April 28, 2017, after a long and courageous battle with cancer.
Ray was a longtime resident of Lassen and Plumas counties. He was born in Cortez, Colorado, to Lila and Clarence Bell, on March 30, 1940. His family moved to Oakley, in 1942.
He went to Liberty Union High School in Brentwood. He served his country in the National Guard. He owned his own trucking company and also worked as a truck driver for Sierra Pacific Industries, lumber mill worker for Collins Pine and a road worker for Plumas County.
He retired from Plumas County. Ray loved the mountains and enjoyed hunting, camping and fishing. He was a man who never met a stranger. His stories were tall and many. He could do anything he set his mind to. He loved welding fabrication building many trailers and wood splitters. He also loved shooting sports and firearms.
Ray is survived by his wife, Huong, of Sacramento; his daughters, Sherry McBroome (Daren) and Kerri Hobbs, both of Susanville.
He was grandpa to Darrell, Shannon and Amanda; and great-grandpa to Taylor, Keeley and Violet. He is also survived by his brother, Don Bell, of Oregon; and many nieces and nephews.
Ray was a man who believed in marriage, having been married six times. He was a character and he will be forever missed. A memorial will be planned at a later date.
Owen Jones
Owen Jones, a lifelong resident of Susanville, passed away on April 7, 2017. Born on Dec. 3, 1936, he had been living in Reno with his daughter prior to his death.
Owen is preceded in death by his parents, James Wesley Jones and Dolly Elizabeth (Panel) Jones; his wife, Gloria Jean; and son, James Elmer Jones.
Owen came from a large family and was very much a family man. He is survived by his daughter, Sherry (Robert) Chappuis, of Reno; his grandchildren, Joey Chappuis, of Reno and Amanda Locke-Youngs (Chance); two great grandkids, Hunter and Emma, all of New York, Josh Locke (Billie Jean); and great granddaughter, Zillah, of Sparks.
Owen is survived by his sister, Mary Rita (Pat) Montgomery, of Eagle Lake, California, four daughters, Connie (Rick) Moll, of Janesville, Brenda Kay (Bob) Jones, of Fresno, Sandy (Jessica) Berry, of Alaska and Deedee (Dave) McCann, of Susanville.
Preceded in death by brother, Dee Jones (Ruth), still of Montana, and their five children, Debbie, Rocky, Cheryl, Rusty; proceeded in death (pd) by niece Sandy. Brother, Roy Lynn and Arlene, of Susanville; children Deidre (Greg) Baston, of Janesville, Kyle and (Jennifer) Jones, of Montana.
Proceeded in death by sister, Alice Lee Edwards (Jackie), of Janesville. Their children are Loretta Larimer, of Janesville, Jody (Billy) Kiar, of Milford, Rickie and Lori Edwards, of Janesville, Roger and Bobby Edwards, of Sonora. Sister, Maxine (Page) (pd) Montgomery, of Standish, their children Michael (Ronda) Panos, Erin (Tami) Montgomery, of Standish, Clay (Kristen) Montgomery, of Lake Almanor. Sister, Norma (TM) Williams, of Quincy, and their four children, Allen (Linda) and Tom (Cathy) Williams, of Quincy, Karen (Roy), of Anderson, and Terri (Todd) Texter, of Monterey. Brother Jack (Marge) Jones, of Milford. Brother, Raymond, who proceeded him in death, wife, (Mary) Jones, of Redding, and their children, Brandy (Nick) Jones, of Redding, Skip (Becky), of Susanville, special double cousins, Argle and Wanda Jones (Argle Lee (pd) and Jason Jones, of Reno, and Newman and Ann  (Greg and Eddie) (pd) Jones, of Reno. Numerous more family and friends. Owen worked has a heavy equipment operate and contractor prior to retirement.
For many years, he would organize the yearly Jones "REDNECK" family reunion. This was a time that brought great joy to Owen, as he loved seeing his entire family and friends. Throughout the years there were many family traditions created, like the Sunday omelet in the Ziploc baggie, annual softball game of California Jones vs. Everyone else. Music provided by our very own talented family. Owen and Argle Jones put many years into organizing a weekend of events for family to join together and reunite. It is only fitting that for his funeral we have a family gathering in his honor.
The celebration of Owen Jones life will be from 11:30 a.m. to 4 p.m. May 27 at the Senior Center on Sunkist Street and events at Fruit Growers Park directly across the street.
A softball game will be played in his honor and is being organized by Wesley and Maryann Kiar and Amanda Young. Please bring your lawn chairs, musical instruments, ball gloves and bats and be ready for a great game of family fun for all ages. Barbecue meat will be provided by the family and barbecue by Tom and Vickie Flux. Drinks, side dishes and desserts are welcome.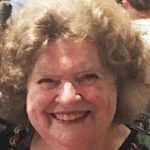 Marilyn Ann Thurber
Lake Almanor Peninsula resident Marilyn Ann Thurber passed from this life Saturday morning, April 8, 2017, at Seneca Healthcare's District Hospital at the age of 81.
Born March 11, 1936, on Long Island, New York, to the late Bill and Adeline (Chester) Howell, she was raised and educated in Bayshore, New York, before moving to Lima, Peru, where she attended high school before returning to Bayshore, and graduating from Bayshore High School as a member of their class of 1954.
She went on to attend college receiving an Associates Degree in nutrition.
Marilyn married her childhood sweetheart, Calvin Thurber Sr., in New York and to this union a son and daughter were born. The couple settled in Southern California before moving to the Lake Almanor Peninsula in 1975 from Mission Viejo, CA.
First and foremost, Marilyn was a dedicated wife and mother who took great pride in her family. She did enjoy traveling with her late husband.
In her passing, Marilyn leaves her son and daughter-in-law Calvin Jr. and Tracy Thurber, of Lake Almanor; daughter Lori Thurber-Morris and husband Charlie, of Folsom; along with her precious grandchildren, Brandon, Trevor and Travis Thurber, Ashlee Herrera and Allison House, and great-grandchildren Mateo and Emilio Herrera.
A Celebration of Marilyn's life is being planned for June 24, 11 a.m. – 1 p.m., at 930 Clifford Drive, Lake Almanor, CA 96137. Inurnment will take place in the Chester District Cemetery.
An opportunity to express condolences to the family, along with signing the memorial guest register, is available online at fehrmanmortuary.com.
Verner Fredrick Weinreich
Verner Fredrick Weinreich passed away peacefully on May 12, 2017, in Yuba City. His niece Patricia Ediger was by his side.
Verner was born Feb. 14, 1923, in Bemidji, Minnesota, to parents William Albert and Marie Weinreich. He was the youngest of his four brothers: Carl, Bill, Al, Herman (all previously deceased) and had one younger sister Marian Hansen (Andy).
Verner's family moved to a farm in North Dakota while he was quite young, later moving to California, where Verner graduated from Greenville High School in 1942. There he met the love of his life, Irene Largent, and they were very happily married for 71 years. During his time in high school, and shortly afterwards, he worked in the woods in the lumber industry.
Verner was a veteran of World War II, serving time in the Middle East and Turkey while in the U.S. Army Signal Corps. In his later years, he told man stories of his time serving. Following his time in the service, he attended barber school in Sacramento and then opened his barbershop in Greenville. He was a "people person" and enjoyed visiting with his many friends while cutting their hair. He enjoyed the outdoors and hunting and fishing with relatives and friends alike.
Verner and Irene later moved to Yuba City, where they lived for over 40 years and were very active in the Peachtree Church of Christ. During these years, he barbered for a number of years, in addition to working in a local lumber company.
Verner was pre-deceased by his wife Irene and their daughter Claudia Weinreich Blake, his parents and his brothers. He leaves his grandsons John, Tom and Brian Blake, and his son-in-law Tom Blake, along with a number of nieces and nephews, as well as long-time friends and neighbors Jerry and Diane Lebow.
Verner was a loving and active person who always made friends easily, and family was very important to him. He took complete care of his wife, who died from Alzheimer's, and then he lived independently until a fall eight months ago. He will be missed by many.
Contributions may be made to a charity of choice in lieu of flowers. A memorial service at Glenn Oaks Memorial Park in Chico will be held at noon on Monday, June 5.
Arrangements are under the direction of Holycross Memorial Services, Inc., Yuba City.