Obituaries for the week of 7/12/17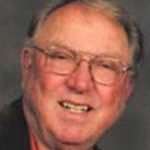 Leland Paul (Lee) Anderson
Leland Paul (Lee) Anderson passed away on May 15, 2017, peacefully in his sleep at the age of 81. He is survived by his three children Dave Anderson, Deborah Neal and Dan Anderson; his three grandchildren Danielle Neal, Wyatt Anderson and Jacob Anderson; his sister Joann Forbes; and a loving extended family.
Lee was born in Nebraska on April 16, 1936, to Margaret Lummel and Gust Anderson, who were both first-generation Americans. He had three younger siblings, Joann, Gerald and Barbara. The young Anderson family moved to California when Leland was a small boy and made their longtime family home in Azusa.
It was love at first sight when he met his wife Janice Seinsoth in early 1957. The couple married in November that year and raised their own family in Arcadia. They shared 52 wonderful years together before Jan passed away in 2009.
Lee was a lover of knowledge; those who knew him know that he would spend any opportunity teaching others about his favorite subjects: history, science, cars, motorcycles, travel and wildlife. He was passionately curious, generous, incredibly hardworking and most of all kindhearted. Leland spent his final years with his companion Marylyn McDonald in Meadow Valley, where, with his yellow lab Josie, he enjoyed the many lakes and trees, winter snow and the fresh air of mountain life.
A private memorial service to celebrate Lee Anderson's life was held June 3, in Arcadia.
The just man walketh in his integrity; his children are blessed after him. ~ Proverbs 20:7.
William Merrill Egloff
Quincy resident William Merrill Egloff passed from this life peacefully with his loving family at his side, June 13, 2017.
Born June 6, 1952, in Chicago, Ilinois, to the late William Fain and Marguerite Mae Egloff, Bill was raised on the South Side of Chicago before moving after his sophomore year of high school to Leelanau private school in Glen Arbor, Michigan, where he lettered in wrestling and football. After high school, he went on to attend Northwestern Illinois College before transferring to U.C. Santa Barbara to continue as a music major, specializing as a trumpet player.
On a break from college, Bill traveled the country and eventually found himself in San Francisco, where mutual friends introduced him to artist Nan Brown. After working in forestry in Canada for a year, he returned stateside to reacquaint himself with Nan and together the couple joined the circus and traveled the country. They were later married in Reno, Nevada, in 1971, eventually settling in Plumas County where they gave birth to their son and two daughters.
During this time Bill started working in construction, beginning as a contractor in Plumas County and eventually taking a position with Vance Brown Construction in the Bay Area, where he was proudly instrumental in the construction of new facilities in Stanford University's Athletic Department, as well as the newest level of San Francisco's M.O.M.A.
Bill was proud of his work, and of his membership in Carpenter's Union Local 1599; throughout his life, though, he always made it clear that first and foremost was caring and providing for his family.
In his passing, Bill leaves his daughters, Lillian Brown Egloff and Merete Brown Egloff; son, Maximillian Brown Egloff; partner Kathryn Ogle; brothers John and Timothy Egloff; and brother-in-law Peter Brown and his partner Vicki, along with their children Cory and Tenaya.
A celebration of Bill's life and potluck is being planned for July 15 at 11 a.m. at Gansner Park in Quincy. Any remembrances in Bill's memory can be made to the Quincy High School's Music Program.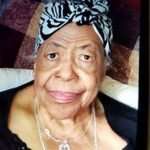 Daisy Lee Hamilton
Daisy Lee Hamilton went on to her eternal home with her Lord July 4, 2017, at Doctors Medical Center in Modesto. Her loving daughter and sons were at her side.
Born in Fairview, Arkansas, on Oct. 19, 1930, to the late Arkansas natives Floyd and Georgia (Turner) Hunter, Daisy was raised and educated in Sparkman, Arkansas. She married J.W. Ferrell in Arkansas and to this union two sons were born. The couple moved to the northeastern California community of Sloat during the late 40s. J.W. was tragically killed in an auto accident in 1953.
On July 27, 1953, Daisy married the late Willie Hamilton Sr., in Reno, Nevada, a union that brought them one son and a daughter. In 1971 Daisy began a fulfilling career at Quincy Convalescent where her dedication to caring for the elderly of the community as a housekeeper lasted 22 years.
Daisy enjoyed fellowshipping at the Starlight Missionary Baptist Church where she occasionally played the piano. She had a love of music, enjoyed dancing, cooking and fishing but first and foremost was a loving wife and mother.
Daisy, due to health complications, was required to move to Modesto, for treatment for the past two and a half years.
In Daisy's passing she leaves her daughter, Shirley Cherry and her husband Lee, of Modesto; sons, James Ferrell and wife Fran, of Delhi; Larry Ferrell and wife Donna, of Modesto; and Willie Hamilton, Jr., of Quincy; along with 15 precious grandchildren and 13 precious great-grandchildren.
Daisy joins in her eternal home her husbands J.W. Ferrell and Willie Hamilton, Sr., three brothers and five sisters.
A celebration of Daisy's life is planned for 12 p.m. on Wednesday, July 12, at her beloved Starlight Missionary Baptist Church, 171 Redberg Ave., Quincy, CA 95971. Interment will follow in the Quincy East Lawn Cemetery. An opportunity to express condolences to the family along with signing the memorial guest register is available online at fehrmanmortuary.com.
Amy Berniece Mecum
Longtime Indian Valley resident Amy Berniece Mecum peacefully passed from this life Saturday morning, July 1, 2017, at her residence in Greenville, following a courageous battle with cancer. Her loving family was at her side as she gained her angel wings.
Born June 23, 1929, as the seventh of nine children to the late Luther and Amy (Glover) Doane in Ringwood, Oklahoma, tragically she lost her mother at the age of five and was raised by family members. She married the late James Peak in Erie, Kansas, in 1947. The family moved west in 1950 to Mt. Shasta before settling in Orland. Following James's passing Amy married Claude F. Mecum. The couple moved to Taylorsville 43 years ago where for some time they together ran the former Grizzley Bite Café. Claude passed from this life in 1992 and Amy moved to Greenville fifteen years ago.
Amy was an accomplished seamstress who found great pleasure in quilting with her lady friends in the Taylorsville Quilting Club as well as crocheting while also finding enjoyment in tending to her plants and garden, attending the social functions of her church and the Taylorsville Gem and Mineral Society.
In her passing, she leaves her daughters, June Nelson and husband Mike, of Orland, Sharon Lundahl and husband Tom, of Chico; sons, Ron Peak and wife Bobbie, of Orland; and Toby Mecum and fiancée Rikki Taddei, of Greenville; brothers, Melvin Doane, of Kansas, Donald Doane, of Texas and DeWayne Doane, of Florida; along with her precious grandchildren, Mike, Sherry, Karen, Tony, Carrie, Leah, Charles, James, Daniel, Kayla, Tyler and Aaron; twenty-one great-grandchildren and four great-great grandchildren. She was anxiously expecting a fifth great-great grandchild shortly.
A celebration of Amy's life was held at the graveside in the Taylorsville District Cemetery July 8. An opportunity to express condolences to the family along with signing the memorial guest register is available online at fehrmanmortuary.com.