Obituaries for the week of 9/27/17
Londa Lorelle Lehman
Longtime Plumas County educator, Londa Lorelle Lehman passed from this life unexpectedly, Saturday morning, Sept. 16, 2017, at Renown Medical Center in Reno, Nevada.
Born in Woodstock, Illinois, on Jan. 27, 1946, to the late William and Alma (Rodewald) Lehman, she moved west with her family at age 6 to settle in southern California before moving to Reno in 1959 and later to Sparks, where she graduated from Sparks High School as a member of the Class of 1964.
It was here she met the one who later became her life partner, Marilyn Irish and together they went on to further their education at the University of Nevada, Reno, both obtaining their teaching credentials.
With her newly acquired credential in hand she took a job with the Plumas Unified School District in 1968 and taught the youth of our community for 31 years, retiring in 1999 after teaching Kindergarten all those years.
Londa was a devout Christian who attended the Quincy Community United Methodist Church where she was a member of their bell choir and served the congregation on numerous committees. She had a distinct love of animals and was active with the Plumas Animal Welfare Society (PAWS) since 2001, as well as volunteering at the Community Assistance Network (CAN) for many years. She was a staunch member of the Plumas County Democrats.
She along with Marilyn enjoyed traveling the world together.
Londa joins in her eternal home her brothers, Bill and Mike, and twin sister, Rhonda.
In her passing, she leaves her life partner of 49 years, Marilyn Irish, of Quincy, a brother, James Lehman, of Elgin, Illinois, along with many nieces and nephews whom she loved so dearly. She will also be remembered by a host of dear friends, the many students she prepared for their years of schooling and untold cats and other animals she helped find homes for.
At Londa's request no services will take place. An opportunity to express condolences to the family along with signing the memorial guest register is available online at fehrmanmortuary.com. Any remembrances in Londa's memory can be made to either PAWS or the Plumas County Democrats c/o Fehrman Mortuary and Crematory, P.O. Box 53, Quincy, CA 95971.
Marion V. Lindsey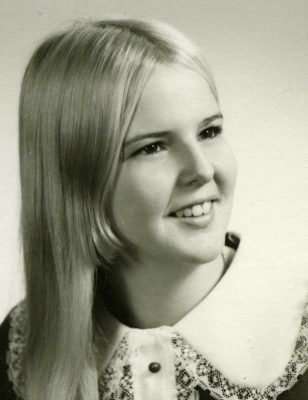 Marion V. Lindsey died in Reno, Nevada, on Aug. 11, 2017. She was born in Stoneham, Massachusetts, to Francis and Valerie Burt on Jan. 23, 1953. Marion was a Quincy resident for 44 years.
Marion was in the US Navy and a veteran of the Vietnam War. For several years she was a dental assistant for Dr. Kiefer before becoming a teacher's aid at Pioneer School. Later she was the assistant teacher for Head Start. Eventually, Marion took a job at Plumas Bank and worked there for 20 years.
Marion was preceded in death by her parents and a brother, Lenny.
She is survived by her son, Christopher, her daughter, Valerie and one granddaughter.
No memorial services are planned. The family requests no donations.
George Earl Loeser
George lost his 12-year battle with pancreatic cancer on July 3, 2017, at the age of 67. He was born on June 2, 1950, to Barbara Jean Sevier in Colusa.
He married Donna J. Reed on Oct. 10, 1981. He retired from the Air National Guard at the rank of chief master sergeant and worked at L 3 Technologies for the past 10 years. He enjoyed work for the Guard and L3 very much. He also enjoyed hunting, fishing and camping.
He is survived by his wife, Donna, brother Harlon Sevier (Cheryl) and sister Pam Johnson, nine nephews and six nieces.
He was preceded in death by his mother Barbara Jean Sevier, stepfather William H. Sevier, sister Marcia Stringer and brother Mikey Sevier.
The family will hold a private Celebration of Life in his honor.
Francis Fairly Musser
Francis and his twin sister Fay were born in the family ranch house near Orofino, Idaho, on Jan. 1, 1923. He passed from this life peacefully with his son at his side in Taylorsville, Saturday morning, Sept. 22, 2017.
Francis attended the University of Idaho in Moscow before joining the United States Navy during WWII. After the war was over, Francis worked as a miner for Helca Mining Company in Burke, Idaho, and then as a deputy sheriff for the County of Clearwater in Idaho.
He married his childhood sweetheart Dolores Noah in 1948. He and Dolores eventually moved to Susanville where he attended Lassen College obtaining a degree in gun-smithing. During the same time, Francis worked in the Susanville Post Office. A daughter, Katherine Ann was born in Susanville.
Francis (Smokey) went to work for the California Department of Forestry (CDF, now CAL FIRE), moving to Red Bluff. In Red Bluff their son, Paul Francis was born. Francis went to work at Lassen Lodge Station (Mineral) as a fire apparatus engineer, next to Crystal Creek Camp (Redding) as a crew captain and then to Paskenta Station as a Ranger I (Battalion Chief) for the Tehama-Glenn Ranger Unit.
Upon his retirement in 1979, he and Dolores moved to Indian Valley. Francis joined the Indian Valley Volunteer Fire Department (1984 – 2010) to complete his career of 52 years as a fireman.
Dolores passed away in 1994. In 1995 Francis married Anne Harrigan, of Taylorsville. They both were active in the Indian Valley Museum and the Taylorsville Community United Methodist Church.
Throughout his life he had a love for "his" rocks. He was a prospector and collector of rocks and minerals all of his life. In the 1960s he started his career as a rock carver becoming one of the best, earning him a place in the National Rockhound Hall of Fame. He was very proud of his "Rock Room" at the Indian Valley Museum. He loved talking to people visiting the museum about rocks. Over the years he recruited and trained many new rock hounds.
Francis is survived by his wife, Anne Harrigan Musser; his children Katherine Iglesias and Norman Lamb, of Greenville, Paul Francis and Debbie Musser, of Flagstaff, Arizona; his twin sister Fay Gilkey, of Orofino, Idaho and his sister Isabell Gleason, of Orting, Washington; Anne's children, Tina Popenuck and her children, Katie and Anthony, Tom and Kim Popenuck, Bill Popenuck and Sage Baggott; and many nieces, nephews and relatives on the Noah and Musser sides of the family.
Any donation in Francis's memory may be made to either the Indian Valley Museum or the Taylorsville Community Methodist Church.
Services will be held Sept. 30, at 2 p.m. at the Taylorsville Community Methodist Church, in Taylorsville. Interment with Military Honors will follow in the Taylorsville District Cemetery. An opportunity to express condolences to the family along with signing the memorial guest register is available online at fehrmanmortuary.com.
Scott David Seiler
Scott David Seiler, 36, of Chico, passed from this life surrounded by loved-ones on Sunday, Sept. 17, 2017, at Enloe Hospital in Chico of complications resulting from a stroke.
Scott was born Dec. 10, 1980, to David and Beth Seiler at St. Mary's Hospital in Reno, Nevada, and spent the early years of his childhood making "coyote bait," riding electric ATVs, catching reptiles and just being a boy with his three brothers in Palomino Valley (just outside of Reno). The family moved to Portola in December of 1988, where Scott attended Portola Elementary School, C. Roy Carmichael Elementary, Feather River Middle School, and graduated from Portola High School. Scott did well in school, even being selected to California Boy's State, an American Legion sponsored school government competition, his junior year of high school.
Growing up, Scott and his family enjoyed living in the mountains, hiking, camping, backpacking, swimming, fishing, water skiing, downhill skiing, snowboarding, four wheeling and generally being in the outdoors. Scott's most enduring love was music, though he never lost his love for the outdoors. Scott had a very close group of high-school-turned-lifelong-buddies with whom he formed a rock band that they called Feedback. Scott played lead guitar, sang lead vocals and co-wrote many of the bands own songs. Throughout his teens and early 20s, Scott and his friends enjoyed playing music, performing gigs, making music videos, and going four-wheeling together. Scott also played trumpet in the school concert band with two of his brothers. Later in life Scott enjoyed drawing, sculpting, watching movies, his cats, and cooking anything with bacon.
After high school, Scott moved back to Reno where he worked as a car salesman and service writer for Reno Jeep. Scott was also a long-haul truck driver for a short time before moving to Chico to be closer to two of his brothers. Upon moving to Chico, he was hired on at Riebes Napa Auto parts where he has worked in their parts wholesale department for more than a decade. He also had been a store manager at multiple Riebes locations. He enjoyed his work, was a dedicated employee and was also very well suited and skilled at what he did. Additionally he made many friends at Napa, and he eventually met his longtime partner, Laura, there as well.
Scott was fun loving, compassionate, caring, had a magnetic personality and an enormous heart. To know him was to love him and his parting has left a great-big hole in the lives of his family and all who knew him.
He is survived by his parents, David and Beth Seiler, of Susanville; his brothers and sisters-in-law, Eric and Melanie Seiler of Yreka; Dan and Andrea Seiler of Portola; Peter and Kirren Seiler, of Wellington, Colorado; grandmother, Maxine Seiler, of Watsonville and his little buddy and nephew, William Seiler, also of Yreka. He also leaves behind his beloved girlfriend Laura Rissanen and her daughter, Ava, both of whom he lived with in Chico; not to mention a slew of aunts, uncles, cousins, in-laws (both officially and unofficially) and friends.
Scott was a special guy and he is and will forever continue to be deeply missed.
A memorial service is planned for him at Sierra Christian Church at 81059 Highway 70, Beckwourth, CA 96129 at 2:30 p.m. on Sunday Oct. 1. In lieu of flowers the family requests that donations be made to the Plumas Crisis Intervention and Resource Center or any similar non-profit.
Barbra Bee Shearer
Barbra Bee Shearer was born on Aug. 13, 1926. She died Aug. 28, 2017. Her life was full of service work for the Salvation Army and raising her three children.
She leaves behind her son, Michael Shearer and his family, of Phoenix, Arizona, and her daughter Laura Knutson and her family, of Portland, Oregon. She is also survived by her sister Glenna Meeks and her children and grandchildren. She was like a second mother to her sister's children and a grandmother to their children.
Barbra was preceded in death by her son Philip Shearer.
She loved to travel with her partner Henry and their beloved dog, Mandy. She loved to gold mine, paint (she was a wonderful artist) and was always looking to go to yard sales.
She traveled with Henry until his passing, and then settled down in Quincy with her sister. Around town they were known as "The Sisters."
Barbra made many friends everywhere she went, some distant and others very close.
She loved to go to church and community supper.
Barbra will be missed by many, both far and wide.