Republican Women to hold meeting with Brian and Megan Dahle
Plumas County Republican Women will meet tomorrow, July 25, at the Calpine Elks Lodge on the south side of Highway 70 between Blairsden and Portola. Business meeting will begin at 11 a.m., with luncheon at noon, followed by State Senator Brian Dahle and his wife Megan Dahle, who is running for Assembly District 1, as guest speakers.
Formerly District 1 State assemblyman, Brian Dahle considers improving the lives of his North State neighbors as a way of life. Because of his assembly leadership, the state is taking action to prevent deadly wildfires, defeated $29 billion in new taxes, held pharmaceutical companies accountable for rising drug costs, plus six north state hospitals will stay open and our schools will be fully funded.
Prior to his election to the state legislature in 2012, he was a Lassen County supervisor for 10 years. He has founded two local businesses, owns and manages Big Valley Seed, and is a third generation farmer.
Brian's wife Megan is seeking the District 1 assembly representative position formerly held by Brian Dahle,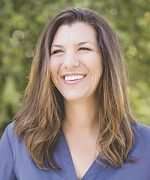 The couple has three children. They take deep pride in their family farm and hope to pass it along with the family business to their children.
Megan Dahle said, "My husband Brian and I have been married for over 20 years, with three amazing children who never fail to impress and motivate us every day. Chase, our oldest, studies agricultural science at Cal Poly San Luis Obispo. Reagan is serving as the California State FFA Vice President. Roslyn, our youngest at 9 years old, lights up our home with her love of song and dance.
"Brian and I are dry landwheat farmers. The wheat that we grow is processed for seed, which we sell to local farmers and wholesalers alike. As a part of our business, we run a trucking division to transport our grain across the state. Our farm has full-time employees, which has given me significant insight into the difficulty of running a business in our state.
"My experience as a small business owner and entrepreneur has helped me to understand the challenges and obstacles to owning and operating a business in our state. As small business owners, we are responsible for compliance, human resources, and finances, even as the burden of over-regulation has increased the cost of doing business in California.
"Until 2012, I was a co-owner of Big Valley Nursery in Bieber. My friend and I purchased the nursery from the original owner, who had run the business since its founding more than 30 years earlier. Over the next few years, we remodeled, improved the greenhouses and expanded our inventory. We later sold the nursery to one of our employees, and it remains a thriving local business.
"I served as President of the Big Valley Joint Unified School Board for one term, where I grew my passion for rural education. I advocated for, and continue to support, access to AP and enrichment classes so that every student can achieve their full academic potential. I am running to help build a stronger and safer North State."
Call Wendy Wollf, 775-722-9265, or email Leila Hughes at [email protected] for more information.
The public is welcome to attend for luncheon and speaker or speaker only.