Restoration continues at White Sulphur Springs Ranch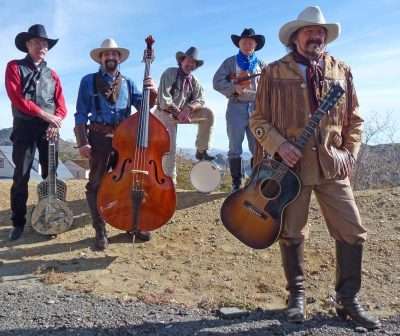 Work continues at the White Sulphur Springs Ranch site. The old bath house is being torn down to make way for new construction. It was hoped that the original boards could be re-used, but their poor condition made that goal impossible. In December of last year, a leach field to service all the facilities on the Ranch was completed.
The Mohawk Valley Stewardship Council continues to move forward in its effort to preserve the history and heritage of White Sulphur Springs Ranch.
One of the major fundraising activities each year is the Summerfest at White Sulphur Springs Ranch. This year's event, the ninth of the series, will be held June 25, and will feature the popular band David John and the Comstock Cowboys who appeared two years ago and drew record crowds. They play traditional songs and members wear old west outfits, complete with six guns, chaps and spurs.
Tickets are now available online at WhiteSulphurSpringsRanch.com. Adult tickets also available at EcoCentric in Graeagle. The cost is $50 per adult until May 31 and $55 thereafter. Tickets for kids 12 and under are $15, online or at the door.
Gates open at 3 p.m. A ranch barbecue is included and both live and silent auctions are featured items.
For more information, visit the website or call 836-2530. White Sulphur Springs Ranch is located at 2200 Highway 89, just south of County road A-15.