Supervisors appoint new member to resource conservation board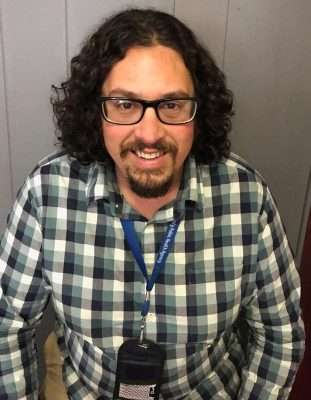 James Wilson is the newest member of the Feather River Resource Conservation District governing board.
Wilson was chosen by a unanimous decision of the Plumas County Board of Supervisors during its regular meeting Tuesday, Jan. 8.
Supervisor Lori Simpson characterized the Feather River Resource Conservation District (FRRCD) board as an energetic bunch of young new members.
The resource conservation district provides assistance to farmers, ranchers, foresters and other landowners in ways to manage natural resources on their properties. This assistance includes providing some up-to-date scientific and technical information.
Some of its better-known projects include the Heart K Forest Health Project and the Quincy High School Forest Health Project.
The Heart K project was launched in 2012. It is an 884-acre working ranch supporting diverse habitats, including oak woodlands, extensive willow and cottonwoods, a riparian corridor (vegetation situated along the river banks) and montane meadows (inhabiting mountainous country).
It is a blend of traditional ecological knowledge and contemporary science-based methods to restore the forest and riparian habitats, according to the FRRCD web site.
Partners in this venture include the RCD, Plumas Audubon Society, Greenville Rancheria and other local groups.
In 2011, the QHS science class created the Learning Landscape area on special property they acquired.
Programs included pre-project monitoring, mapping, tree and shrub identification and small tree removal with handsaws.
The lands used in this education program are just a 10-minute walk from the school.
And there are other projects FRRCD sponsors around the area.
Resource conservation districts, then known as Soil Conservation Services, were formed in response to the Dust Bowl crisis coinciding with the Depression years of the 1930s.
At that time, the local soil conservation districts were under state jurisdiction with the direction of boards of directors and were to have local input. Conservation districts were found in most parts of California by the 1940s. Today, 102 of them remain.
Wilson works at the Plumas County Public Health Agency as an educator.