Team Josie take first title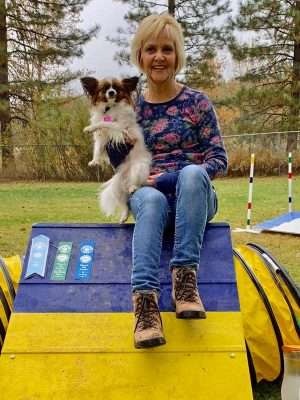 Michele Graham and her 2-year-old Papillion named Josie won their first Agility Title in the Preferred Novice Fast Division on Oct. 14 at the Klamath Dog Fanciers Agility Trial in Klamath Falls, Oregon.
In order to earn this title Josie and Michele needed to win three Qualifications in the Novice Fast Division.
Team Josie received first Qualification and first place at the Klamath Dog Fanciers Trial in Klamath Falls in May, her second Qualification and first place in Ferndale at the Lost Coast Agility Trial, and her third Qualification and first place again in Klamath Falls.
Michele and Josie have been taking Agility Lessons with Johny McDonald of Harmony Ridge Pet Parade for a year and a half and McDonald said she is extremely proud of Team Josie and they are her first students to receive an Agility Title.