Three candidates campaign for District 5
The race is on. The final day to submit a declaration of candidacy was March 9, so the list of candidates is getting compiled and finalized now. Though most elected officials are running uncontested, the supervisorial positions are packed with competition. District 3 and District 5 supervisors' terms are up and so some new blood has arrived to challenge the incumbents.
In District 5, there are officially three candidates vying for the position. Incumbent Jeff Engel will be campaigning against newcomers Mimi Garner and Tim Driscoll.
Jeff Engel
Incumbent Engel is a Clio resident and has lived in Plumas County for over 35 years. He is a general engineering contractor and established a reputable general contracting business in the area. He credits his business prowess for his understanding of the main issues that the county faces.
If elected, it will be Engel's second term as supervisor. Engel is also currently the chair of the board.
He says some of his goals during the next term would be to focus on recreation in the county for job making opportunities, and to balance the county's budget. He is also a strong supporter of hiring a county administrative officer to help with day-to-day decisions that can dominate board members' time.
Engel was a member of the Cannabis Working Group and often expressed disagreement with any outdoor cannabis activity. He has demonstrated a strict adherence to budget protocol, and often votes no against raises and budget increases in the county because of budget shortfalls.
Mimi Garner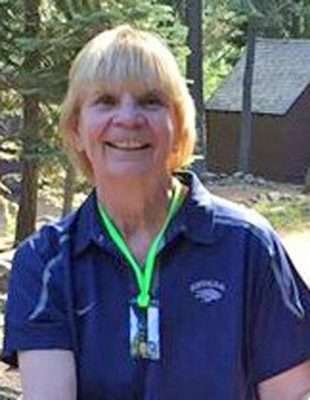 Real estate broker Mimi Garner is a director of the Eastern Plumas Recreation District, known for its effort in reestablishing the Johnsville Ski Hill. She has been in the county since 1995 when she came to develop the Gold Mountain housing development and the Nakoma resort.
She said she has been focusing on government and learning about community services districts through her time on the recreation district board. She also serves on the real estate board in Plumas County and operates several small businesses.
Her priorities for her district and the county include focusing on small business development and building on the county's recreation in order to promote tourism.
Tim Driscoll
Tim Driscoll has lived in the Sierra Valley since 1997 and he recently moved across the Plumas County border to establish a wedding venue and lavender farm in the Gold Mountain area a year ago.
He is a general contractor and is focused on building and remodeling in the Eastern Plumas area. He served on the Plumas Sierra County School District board for eight years, and said it was his time in that capacity that inspired him to run for supervisor.
He said that his experience serving on the board equipped him with the skills necessary to serve as a supervisor and he enjoys the work of a board member.
His priorities for the district would be transitioning the area into a recreation and technology destination in order to provide more jobs for the county.  He believes the county should have an administrator, and that boards run at their highest level when there is someone capable of monitoring the day-to-day tasks.
The three candidates will campaign for the next few months until the election Tuesday, June 5.