Trial begins for man charged with murder, arson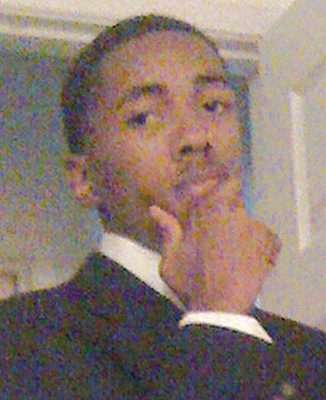 No one disputes that Sheldon Nicholas Steward allegedly stabbed his best friend to death with a knife
sometime during the early morning hours of Aug. 22, 2015. What is in dispute is the evidence and what it means.
Opposing viewpoints were presented in opening arguments in People v. Sheldon Steward on May 22 from the prosecution, District Attorney David Hollister, and the defense, James Reichle and public defender Bill Abramson.
Steward is charged with murder, with the enhancements of using a knife and arson on public forestlands during a drought state of emergency.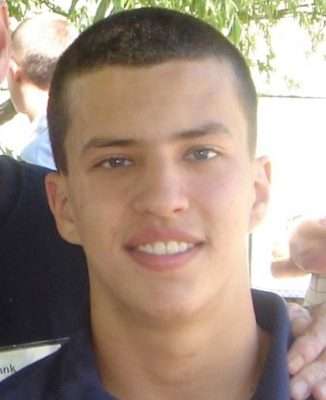 Glenn County Judge Angus St. Evans is assigned to this trial.
Twelve jurors — seven men and five women — with three male and one female alternates, were chosen by attorneys May 16 through 18. They are hearing testimony and will ultimately determine Steward's fate. Hundreds of Plumas County residents received notices to appear for jury duty and serve on the four- to six-week trial.
Members of the jury vary in age. There are no African-Americans included in the lineup. Steward is African-American. Trevor Hominski was white.
Fourteen members of the Hominski family, many wearing purple, Hominski's favorite color, were seated calmly in a special section of the courtroom in the Plumas County Courthouse during opening arguments May 22.
Four members of Steward's family were in attendance.
Known facts
There are no witnesses to what occurred between the two men. It is known they took LSD — a mind-altering drug.
It is known that one is dead and the other injured — whether by his own hand as the prosecution states or by Hominski as Steward recalled the events.
It is known that some evidence was retrieved — some found scattered around the campsite, some at the base of what was a campfire. How that evidence ended up in a place only metal detectors could find is up to interpretation. The prosecution believes Steward allegedly placed it there in an attempt to conceal evidence. The defense believes it was part of an attempt made by Steward to build a fire to keep him warm because he thought he might die.
It is known that the badly charred remains of Hominski were discovered as firefighters attempted to douse the quarter-acre burn. What is to be determined is whether Steward piled wood debris on top of his friend to help kindle the fire in an alleged attempt to burn the body, or whether that debris might have landed there as firefighters shoveled dirt to extinguish flames.
It is known that a fire started, but exactly how it started is up for interpretation.
What about Steward's alleged statement that Hominski at some point during the night tried to involve him in a sexual encounter. According to the D.A., there is no evidence of that.
According to Reichle, Steward said he knew Hominski was bisexual and was okay with that, but he didn't care to have a sexual encounter with him and rebuked his advances.
What is known is that Steward, then 23, of Oakland, and his friend Trevor Hominski, 20, of Emeryville, were both art students at Ex'pression College in Emeryville. Steward was majoring in sketch artistry and Hominski was involved in sound engineering.
According to Hominski's roommate Alana DeCampo, who initially introduced the two young men, Hominski was no stranger to LSD. According to DeCampo, she overheard the two men planning a camping trip together. They were looking at maps to determine a remote area and eventually decided on Bucks Lake.
The pair arrived at an undeveloped area between Sandy Point and Mill Creek Campground sometime late on Aug. 21. It was their intent to take LSD and enjoy the wilderness, according to what Reichle learned.
At some point, possibly between the hours of 2 and 5 a.m. it all went wrong.
Opening arguments — District Attorney
It was after taking LSD and smoking marijuana that the defendant killed Hominski, Hollister told members of the jury in his opening remarks.
Hollister told the jury that in taped interviews with Steward they would hear him repeat what he allegedly remembered Hominski saying as he lay dying of knife wounds inflicted by Steward, "Trevor, don't die. Trevor don't die," and then his friend repeatedly requested that Steward put him out of his misery. "And he did it," Hollister said.
Hollister said that after determining the surest location to stab Hominski with the fatal blow, and allegedly following through with it, he decided to start a fire around him, possibly to hide the evidence.
At approximately 6 a.m., the sight of smoke and fire awakened campers in nearby Mill Creek Campground.
At this point, Hollister produced a thick, white binder that each jury member would receive. Contained inside were numerous photos that would be discussed as evidence as experts and witnesses were called to testify. He cautioned them about not opening the binder until they were instructed to do so, and then to only look at the photo specified at the time.
As Hollister made his opening remarks, he displayed a map showing the position of the campsite and others showing where people from Mill Creek Campground located Steward and then where Hominski's charred body was discovered when the fire was put out in that immediate area. While these photos and excerpts of recorded statements taken by detectives in the Plumas County Sheriff's Office were shown to the courtroom in a slideshow, other more graphic photos of the injuries suffered by Steward and Hominski were available only to jurors in the binders.
Experts the jury would hear include a Washoe County forensic pathologic who examined Hominski's body. Plumas County traditionally contracts with Washoe County in Nevada for autopsies.
The jury will also listen to an arson expert from CalFire, a representative from the Department of Justice who is familiar with evidence, representatives of the local sheriff's office who were either on scene or later when they talked with Steward in his hospital room at Enloe Hospital in Chico, among others.
Hollister said the jury would also hear from some of the campers in the Mill Creek Campground who heard what they variously described as loud voices, shouts and screams in the early morning hours of May 22.
According to Hollister, as officials combed the area following the fire they would discover cigarettes belonging to Hominski, lighters, a metal cigarette case, a cell phone and other debris. They would also find the metal head of an ax, but it was thought to have been left behind by fire crews who fought the fire. Someone examining the scene also found a working flashlight that had blood on it. Some of the blood tested positive for being that of Steward's. The other blood was likely Hominski's.
Hollister went on to say that Steve Peay, one of the sheriff's detectives who went over the scene looking for evidence, discovered the fire pit with a metal detector. Beneath that pit, he located a backpack, a folding knife and the keys to Hominski's Honda. Hollister contended that Steward allegedly placed the items there to conceal them.
Hollister then moved on to detectives' initial interviews with Steward in the hospital.
"It's clear that the defendant doesn't know the police have found Trevor's body," Hollister said from the transcribed information from early taped interviews.
Hollister said that Steward indicated that Hominski brought him to the wilderness to drug him and have sex with him.
Steward remembered that Hominski got aggressive saying that Steward would either have sex with him or he was going to leave him there. According to Hollister, Steward told detectives that Hominski "was talking a lot of madness."
As Hollister continued, it was about this time that Steward said Hominski produced a knife. Steward got Hominski to give him the knife and then Steward stuck it in the ground close to where he was sitting.
It was as Steward lay on the ground and pretended to sleep that Hominski pulled out another knife. At some point, they came into contact with one another and Steward allegedly stabbed Hominski in the arm. Steward said that he thought he then left.
Soon Steward said that he could hear Hominski calling for help. It was then Steward found him throwing up and was when he heard his friend asking to be put out of his misery. Steward, unfamiliar with the area they had chosen, didn't know how close they were to other campers and help.
According to Hollister, this version of events varies from other testimony Steward provided. At first, he said he had no idea where Hominski was. He said that he was probably hiding somewhere.
The D.A. said that Steward claimed that the fire started when he flipped a cigarette away. "How did it get going? Not from a cigarette," Hollister told the jury about the fire's ignition.
Earlier Steward had thought he was going to bleed out from the knife wounds to the right side of his neck. Eventually, the bleeding stopped and it might have been then that Steward started the fire. Hollister said that the defendant admitted to starting the fire, but Hollister believed he used a lighter. Three different lighters were found near Hominski's body.
At some point Steward was asked, "How do you know Trevor was going to rape you?" Hollister answered that Steward said, "Because he told me. I would have no other option, but to sleep with him."
Hollister said there was lack of evidence that Hominski intended to rape Steward. He said that no sleeping bags were found in the Honda or at the site. "They couldn't be found because they did not exist," Hollister said.
Three knives were found at the campsite. There was a red-handled knife, a folding knife and another knife that Hollister didn't describe.
Hollister said that at this time Steward had approximately 10 wounds to his neck — many small and one major wound. Hollister contended that Steward allegedly stabbed himself in the neck. He added he would present an expert to discuss the wounds to help the jury determine their nature.
Hollister contended that Steward used the red-handled knife to cut his wrists. This was allegedly done at a time when Steward thought he was dying and he couldn't get help.
Although there was a lot of blood covering Steward's clothing, it all appeared to be from his own injuries, according to Hollister. At some point Steward said that he tried to drag Hominski back to the car, but there's no evidence of that occurring.
According to Hollister, there are too many things that don't add up in what Steward says about that night at Bucks Lake.
"I was tripping on a bunch of drugs," Hollister said Steward told investigators. "I knew I wasn't in my right mind," but he still allegedly made the decision to end his friend's life when he asked him to.
Opening arguments — the defense
Former D.A. Reichle said that in some instances he and the prosecution are in agreement about what happened on the fateful camping trip. Other things are unsupported.
Reichle said it is known that the two young men met, learned that they went to the same art school and hung out together. They smoked a lot of marijuana together.
According to Reichle, Hominski had used LSD a lot, especially in earlier years. He was the one who introduced it to Steward and they took nature trips together to various places around the Bay Area. They would take LSD, watch the stars, enjoy nature and go home.
According to the Hominski's roommate Alana DeCampo, Steward was an easy-going guy. The two never argued and neither would have harmed the other. She said that Hominski was a smart chess player, but he also needed to live on the edge. He was into some ultimate or extreme sports just to make himself feel alive.
Hominski was also trying to enlist in the Marines in special operations.
It's here that Reichle introduces the idea of the Marine's motto Semper Fidelis or Semper Fi meaning always faithful or always loyal. However, was this really the kind of man that could live by that motto, Reichle asked? Did his actions indicate it?
According to DeCampo, she had a conversation with Hominski in which he said something to the effect that "I really wish Sheldon was gay for a day."
In piecing it all together, his love of doing things to the extreme, his possible enlistment in the Marines and his desire for Steward, Reichle said he was looking for a remote area where he could do a lot of it. Steward knew most of Hominski's plans, although Steward allegedly didn't know that Hominski wanted to have sex with him. In agreeing to the parts of the plan he did know, Steward said he wanted to go somewhere near the water. Therefore, they decided to go to Bucks Lake.
When the two arrived at what would be their campsite, they had no idea that they were so close to other campers in a designated campground.
As their plans unfolded, they got out some typical camping food, including marshmallows and settled back to take some drugs.
According to Reichle's findings, they each had 10 papers with LSD — more than either had taken. He said that Hominski had researched just how much an individual could take without doing permanent harm. The time was around 11 or 11:30 p.m. on May 21.
Hominski, according to Reichle, instructed Steward to hold the LSD for a half-hour before swallowing it. Reichle said that it is a drug that takes a little while to take effect.
Reichle said Steward remembered that Hominski was talking in phrases at first. At some point, Steward came to realize that his friend was hitting on him. "Is this why you brought me up here," Steward remembered saying. "Is this want you want?"
Hominski reportedly said "Yes."
Steward said he told Hominski he didn't want to have sex with him, but Hominski wouldn't give up.
At this stage, Reichle said that when the prosecution used the word rape, a better wording might have been coerced, not by tying him up. Trevor thought his best friend would go along with his plans, Reichle said.
Despite Steward's refusal, Hominski became more persistent. It was sometime around this point, possibly, that some people in the Mill Creek Campground began hearing loud noises. They said they could hear arguing and screams around 3 or 4 a.m. Although some individuals said they heard sounds, no one went to investigate the source.
Reichle said that when Hominski finally realized that Steward wouldn't go along with his plans he said, "I'm going to leave you here but you've got to promise me you don't know me."
"Semper Fi?" Reichle asked the jury. "Is this the makings of a Marine?"
About this time, the red-handled knife appears. Steward said he knew it was dull because they had attempted to cut a fresh pineapple with it earlier.
Steward said he told Hominski to give him the knife and he stuck it in the dirt. Steward then lay down and rolled over facing away from Hominski. According to Steward, Hominski came up behind him and started stabbing him in the neck.
"He started stabbing me and wouldn't stop," Steward said.
Steward said that they wrestled around on the ground and at one point Hominski was on top of him and Steward tried to get his legs into a position to kick him off. It didn't work, Reichle said. That's when the folding knife appeared. Steward allegedly knew that he had struck Hominski with the knife. He said that Hominski got up took a few steps and then fell.
Reichle said that's when Steward went to Hominski and realized how badly his friend was injured. He was coughing up blood.
Reichle then told the jury that when someone uses LSD small things can become profound.
Steward allegedly said, "Don't die, Trevor."
Steward said he tried to get Hominski up and walking. He then tried to lift him, but Hominski was unable to cling to him. Hominski was begging Steward to end the pain and misery, Reichle said.
Steward said that he just wanted life to be like it was before this happened, Reichle said. It was then Steward allegedly closes his eyes and stabbed downward with the knife into Hominski.
Reichle then brought up the race element. He said that Steward was terrified that when he was found, people would see a black man with a white man's body.
Steward was from Oakland and didn't realize that when Plumas County Sheriff's officials interviewed him, they weren't prejudiced, Reichle said. What he knew was that some law enforcement officers take a different view of black people, he added.
Reichle also said that when Steward initially denied knowing where his friend was, it was the first stage of grief.
Reichle then went back to when first responders initially found Steward at the edge of the fire. Someone had accidentally thrown dirt on him as they tried to put out the fire and he was in and out of consciousness. One of the EMTs on scene thought that what Steward was saying wasn't credible. What the EMT described was that Steward become somewhat conscious, then tensed up, his eye rolled back and he passed out. Tests showed significant amounts of LSD in his system, Reichle said.
Reichle said that there's no argument that Hominski was stabbed to death. Forensic Pathologist Dr. Ellen Clark, a witness called by Hollister, said she examined Hominski's remains. She was able to locate two definite stab wounds, one to the chest and one to the back. Either could have killed Hominski. She said there was the possibility of other stab wounds, but the charring was too severe for her to trace their complete courses. She was also able to determine that he was dead at the time he was burned.
Returning to Reichle's remarks, he said that Steward started a fire pit in an effort to get warm. He knew about an American Indian custom that when the pit got hot and sand was spread over it, it would keep the body warm and that's what Steward did. Reichle said that he burned items to get warm, and that if he wanted to conceal evidence he would have thrown it off the bluff where the campsite was located and into the lake.
Reichle said that the fire started when Steward's cigarette landed in dry debris. After everything that had happened, Reichle said that Steward wanted a cigarette. He went to the body and got one of Hominski's. When Steward finished with it, he flipped it away. That's when it landed in the intensely dry debris under a ponderosa pine and that's what started the blaze that nearly consumed his friend.
This was just the first day of proceedings. Jurors will be hearing more throughout the next weeks.