WPRM's Pumpkin Patch Express rolls out for the community
---
The 2022 Pumpkin Patch Express at the Western Pacific Railroad Museum (WPRM) in Portola was a successful event for the community in more than one way.
Each vehicle that attended donated canned goods in addition to a small admission fee, with WPRM a major supporter of the local and vital non-profit food pantry, EPCAN, donating hundreds of canned goods raised each year at events such as this and giving back to the community in a tangible way. This year, there were a grand total of 38 bags of non-perishables collected and donated by WPRM to EPCAN during the event.
After entering the grounds of the spookily clad museum, children dressed in costumes wound their way through decorated train cars, clambering aboard the Pumpkin Patch Express to ride around a loop of track at WPRM. The chugging of the engine and long whistles of the train accompanied costumed families to a spooky pumpkin patch where each family could pick out and purchase their favorite pumpkins from artfully piled displays.
Hundreds attended the much -anticipated community event after a pandemic-caused pause, and there were many comments from families that enjoyed the result of so many helping hands coming together.
Portola High School students Amber Lewis, Bailey Raney, Conner Elmore, Joleena Miller, and Ariyannah Ruis came together under the guidance of Portola High School staff member Miss Joleen Pitt to help decorate train cars and diesel shop, as well as in the pumpkin patch for community service hours, while WPRM employee Breckyn Shirley and volunteers Bryn Shirley and Erica Waldeck helped out at the pumpkin patch, and Yngshi Feng created works of whimsical art with face painting fun.
Leftover pumpkins were also put to good use, as WPRM yet again exemplified the spirit of giving back by donating the gourds to animals at Sierra Safari Zoo in Red Rock, Nevada.
For more information about the Western Pacific Railroad Museum and other upcoming events, visit wplives.org or call 530-832-4131.
---
---
---
---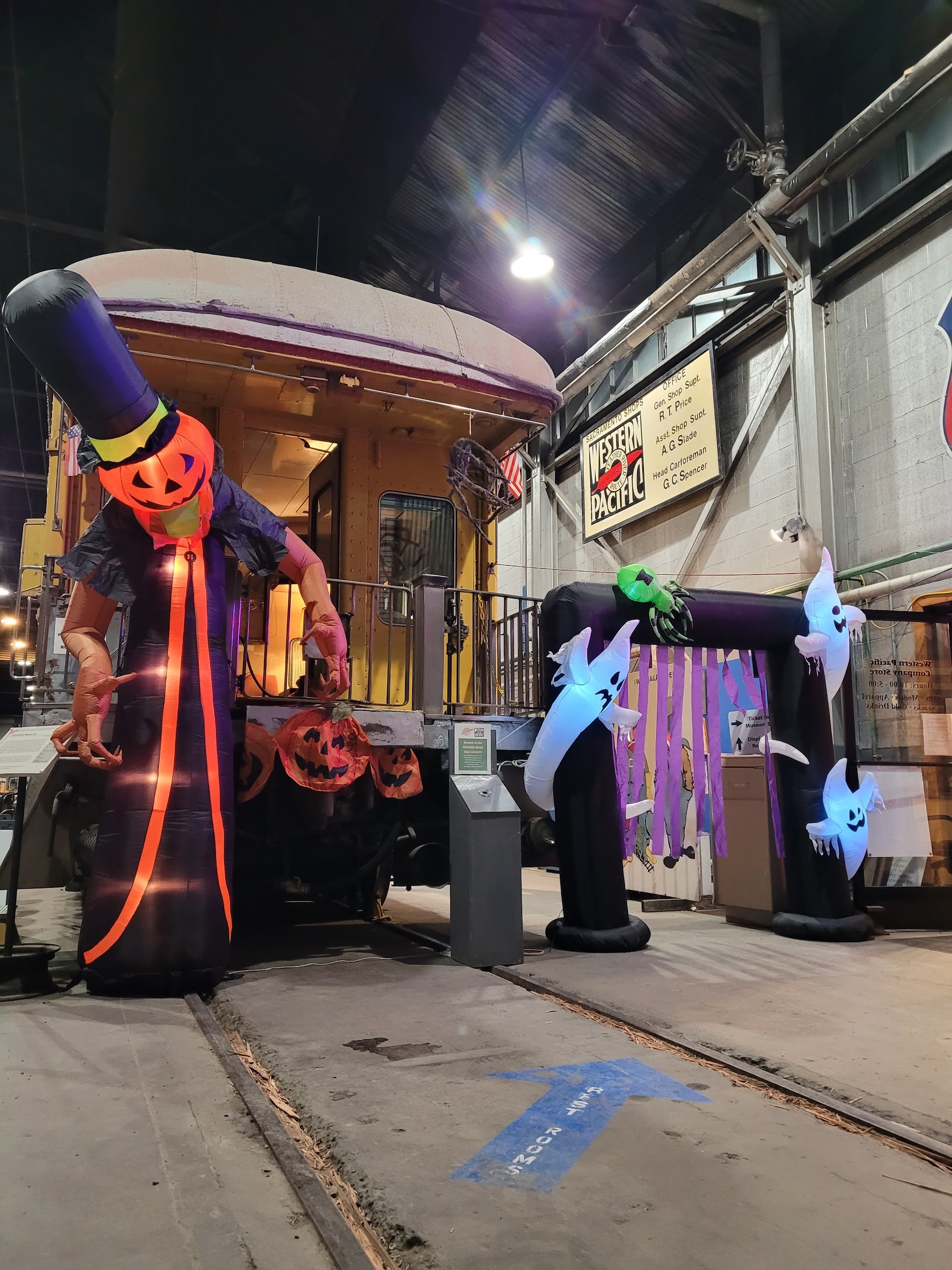 ---