Young men exploring the wilds of Papua New Guinea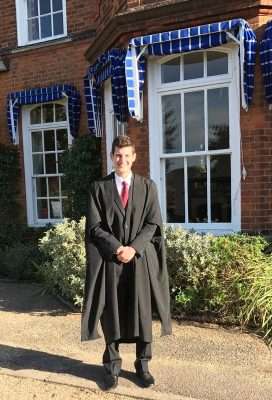 Two former Quincy High School graduates are off on an adventurous expedition in a land far, far away.
Their mission is to discover familiar, unusual and unknown plants, save specimens, learn of the culture, customs and the people in some of the most rural parts of a land called Papua New Guinea.
The pair — friends since seventh-grade — didn't just spin a globe and point to a remote location in the world to explore. Austin Hagwood is the recipient of a National Geographic Youth Grant. His fellow researcher and assistant is Alex Lemnah.
They leave late this month.
When they return to the United States varies. Lemnah has other work commitments and must return by mid-May. Hagwood must return to begin a second summer as a fire lookout in Montana during the summer.
Expedition
While it doesn't have the markings of an "Indiana Jones" adventure, Hagwood and Lemnah will be venturing into some highly remote areas.
There are few roads in the country, although most of the population is found in rural areas. According to Papua New Guinea facts, only 18 percent live in urban areas.
It's also an ideal place for Hagwood and Lemnah to select for their research. Papua New Guinea is noted as one of the least explored countries left in the world. Its dense rainforest and often-mountainous landscape once protected its secrets. However, with vast areas being cleared for oil palm plantations, its landscape, habitats, and populations are being affected.
Indigenous people of Papua New Guinea at one time practiced cannibalism. It was traditional to hang the heads of their enemies around as decorations.
Hagwood and Lemnah are prepared to endure the tropical rains of the very end of the wet season (December through March), packing along durable camp gear and rainwear.
They are taking along a lot of water filtering supplies, have been vaccinated against malaria and other common diseases, and will take mosquito netting to help avoid those numerous pests and other insects.
Local outdoor markets are available throughout the country, but grocery stores, except in cities, are non-existent, Hagwood explained.
The pair will exist on a local diet that includes rice, sweet potatoes, plantains, coconuts, mangos, wild peanuts and taro, to name some of the foods common to the indigenous peoples. They're also hoping to be invited to stay with some of the locals. This broadens what they will be offered. Hagwood said that on his previous visit he ate sea turtle stomach and found it good. Lemnah said he's also up for trying any of the local cuisine.
And by becoming familiar with residents they increase their chances of learning more about local customs, and rituals. Although with the interference of plantation developments as more of the country is cleared to make suitable habitat for oil palm trees, the locals are losing much of what they once held dear.
According to Papua New Guinea Facts, children make up nearly half of the country's population especially in rural areas. And because of the disruption and displacement caused by oil palm plantations, the young people are losing any connection with the old ways. Habitats that were once important, animals and birds, and plants used in ceremonies or rituals or for medicine are disappearing.
Hagwood said that what's happened is that large corporations interested in growing oil palms have come in and made promises in order to get the land. Those promises have focused on better ways of life and becoming more westernized. He said those promises haven't been kept and there's nothing the people can do about their losses and no gains.
When asked about how they will communicate with locals, Hagwood explained that there are more than 800 distinct languages (actually 832). But there is a common language called Tok Pisin the team is becoming more familiar with.
Tok Pisin is one of the three national languages of Papua New Guinea. It is a form of Melanesian Pidgin English that was developed in the early 1800s as a result of increased travel and economic activity between the Melanesians and Europeans. It is still used today as one of the most dominant and universal languages in Papua New Guinea, according to a Tok Pisin translation site.
And the pair is packing along as much technical gear as they can afford and will need. Lemnah said they will need sound and recording equipment, are purchasing a satellite phone and will have a laptop.
When asked about whether they're concerned about their safety, Hagwood said they would be safer in the rural areas where they're traveling than in the cities where they will be briefly.
This is Hagwood's second trip to Papua New Guinea. He traveled there to begin his plant studies while doing his master's degree.
As Hagwood began to include plants into his field of social anthropology to connect people with their environment, he said, "I really don't know what I'm doing, but I really like this."
Continuing education
Hagwood and Lemnah's mothers are friends, the pair explained. So as Susan Frediani and Helene Lemnah got together the boys and their brothers also played together.
Lemnah said that they moved from Greenville to Quincy just before he started junior high. He and Hagwood picked up right from wherever their last meeting took place. It's a friendship that's endured.
Hagwood is the son of Sheriff Greg Hagwood. His mother Susan Frediani is a longtime teacher at Quincy High School.
Lemnah is the son of Shaun and Helene Lemnah. His father is a longtime logger and owns his own small light logging company in Quincy. His mother is a teacher at Quincy Elementary School.
Following high school, Hagwood was off to Notre Dame in Indiana where he received his bachelor's in English literature. He graduated in 2015.
Lemnah chose Walla Walla University in Washington and received his bachelor's in English creative writing in 2017. He is bilingual and speaks fluent French.
It was when Hagwood was studying or "reading" as the English say at Cambridge that he decided to take some classes at Oxford. Lemnah decided it was the perfect opportunity to take classes also.
During their studies together the longtime friends traveled throughout much of Europe.
But it was back at Cambridge that Hagwood would get interested in traveling to other countries to study plants among other things.
In a roundabout way, he said it was a trip to Finland to meet and learn from one of the last remaining links to JRR Tolkien, author to "Lord of the Rings" and other famous novels. Hagwood did go to meet the man and spent time listening to and recording his music so it wouldn't be lost.
Palm oil
Palm oil, a product of the oil palm, has become an important additive to many foods and products used throughout the world, according to Hagwood.
Cooking oil and shortening, margarine, non-dairy creamers and ice cream are just some of the food products where it's used. Palm oil has a high resistance to oxidation and increases shelf life of foods. Palm oil is now found in almost all snack foods such as cookies, crackers, chocolate, cereals, doughnuts and potato chips. It's also found in instant noodles.
Palm oil is also used in detergents, lubricants and candles, in biofuels and in cosmetics, pharmaceuticals and in water treatment products.
It isn't found as commonly in European countries, Hagwood said. They've become wiser about the devastating affects it's having on areas where plantations are planted.
According to the global Forest Watch, 91 percent of Papua New Guinea's forests were classified as primary just eight years ago. Primary means that they were mostly untouched by humans. This is changing rapidly with the introduction and increase in oil palm plantations, which benefits neighboring Indonesia and only slightly Papua New Guinea.
"Research has shown that an oil palm plantation can support only 0 to 20 percent of the species of mammals, reptiles and birds found in primary rainforest," according to a Friends of Earth report. "But it is the local communities who most immediately feel the impact of destruction," according to the report. "They depend on these forests, often managed under the community's traditional law, for their subsistence and cash income, as well as cultural and religious practices. Deforestation completely overhauls their entire way of life."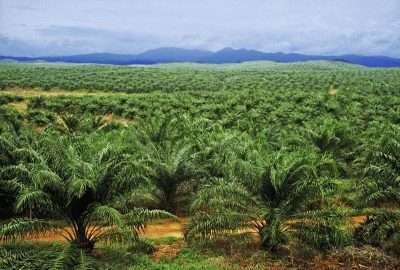 It's this that Hagwood has become so interested in. "I'm not against logging," he explained, but he is against what major companies are doing not just to Papua New Guinea but other countries. Their practices clear-cut the land, taking all vegetation and habitat with it in order to plant oil palms. These plants or trees live up to 30 years, Hagwood said.
Clear-cutting the rain forests also releases major sources of carbon dioxide into the atmosphere and contributes largely to global warming, according to Greenpeace UK researchers.
According to Conflict Palm Oil, the production of the oil palm and the harvest of the kernels the trees produce to yield the oil, results in human right violations. Child labor isn't uncommon. "Modern day slavery still occurs on plantations in both Indonesia and Malaysia," according to the site.
Those in support of production point to economic growth. They say that it is respectful of the environment, and enhances competitiveness in the marketplace for exports.
According to New Britain Palm Oil Limited's Group Head of Sustainability, the production should have accounted for 65 percent of all of Papua New Guinea's exports as of four years ago.
And there are discussions about devising a plan for a national policy that would support the industry yet product the environment and the people.
On their way
Excitement over the upcoming expedition practically drips from the two young men's pores, as they discuss their plans.
Hagwood is excited to return to a land that he was able to visit briefly. Lemnah is intense about the opportunities he's hoping to be able to encounter.
They leave from San Francisco at the end of March. If they were to make the trip all at once it would be a 17-hour flight, Hagwood said. But they have two planned stops along the way, one in Indonesia and another in Jakarta.
Hagwood said they have special permission to use one of National Geographic's web sites and will be able to update others on their adventures and finds.