Fish Bits for the week of 11/22/17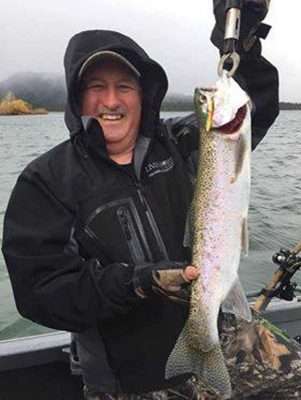 Antelope Lake
The campgrounds are open with no fees for the rest of the season according to the rangers. Roads are open. The best shore fishing is from the dam along the southern shore and the north shore in the Lost Creek area.
Bucks Lake
"The water is changing so the fish are biting," said Rebecca Guereque at Bucks Lake Lodge. Fishermen have reported catching their limit from the bank.
Lake Davis
"Fishing has improved, the fall bite is on," said owner of J & J's Grizzly Store and Camping Resort Jim Graham, "and they (fisherfolk) need to get up here before it freezes over," which Graham expects to occur any day now.
The roads did receive 2 to 3 inches of snow during last week's storms. but sunny days in the forecast this week could clear them or ice them. Time will tell. The boat docks have been pulled, but the ramps are still open. "Just plan on wet toes," say the locals.
Paul Brewer had a great day on the water Nov. 12 trolling up the channel toward Fairview. "I picked up my first fish at about 12-foot depth and then the rest at anywhere from 12 to 25 feet," said Brewer who reported, "fairly steady action from about noon until 3:30 or so." Brewer also mentioned he only saw one other boat that day, at the mouth of Lightning Tree, before he got his own boat in the water and by the time he launched, it was gone.