Lions All-Star football game chooses local talent
Saturday, June 22, at Chico High School is the place for the 42nd annual Lions All-Star Football games. The "North" vs. "South" games feature matches put together with the best of the best chosen from high school teams across Northern California. Only seniors are eligible to play in the big games. The gates open at 4 p.m. and the first of two games is scheduled to begin at 5 p.m.
First on the field will be the match up of the 8-man teams representing the North vs. South. Kick off is at 5 p.m.
After what always proves to be an exciting game, the 11-man teams will take the field with kick-off scheduled at 7:30 p.m. Tickets are $10 online at gofan.co/app/events/52944.
Greenville head football coach Dave Keller has been invited to return to prepare and coach the 8-man South team. "It's fun, you get to coach different kids, terrific players from other schools; you get to know them," said Keller. "I get to spend a whole week with them. They are all 17-, 18-, 19-year-olds that love football." Greenville's head coach brings with him GHS assistant coaches Harvey Merino and Gerald Hitson.
When asked how does it work putting dozens of players together from various teams in just a week Keller said, "It works really well. This could be the last time some of them play football, they really play well together." Keller said. "I think they enjoy playing with some of their former rivals. They just enjoy the opportunity to play with kids they respect and have appreciated the others' accomplishments."
The other three head All-Star coaches are Mike Miller from Hayfork to coach the North 8-man team, Greg Grandell from West Valley will coach the North 11-man team and Jason Alvistur from Chico is coaching the South 11-man team.
A few select senior athletes from Greenville, Quincy, Chester and Portola have been chosen to participate on the teams.
The 8-man South team has Greenville's number one quarterback and linebacker, Tristin Clark, weighing in at 160 pounds and a towering 6 feet. "He has been the starting quarterback the past two years," said coach Keller. "He is poised, intelligent, athletic and highly coachable, exactly the kind of student you would want playing quarterback."
Advertisement
The GHS Indian quick and speedy senior, Colton Lawson, comes to the All-Star team at 5-feet, 11-inches and 175 pounds. "Colton is a pretty good defensive player, but he's a really good offensive player," said coach Keller. "He is mature, dependable, hasn't missed a single practice, and never late. In addition to all the great qualities he has as a person, he is a great triple-sport athlete."
Lawson's talents will be utilized as a wide receiver and linebacker. "I'm going to really miss him. I'm really excited he will be in the All-Star game," said Keller.
Teammates for the two Greenville All-Stars include Loyalton Grizzlies Luke Wohnoutka, Kody Jackowiak and Sean Huberty. Los Molinos, Princeton, Mercy and McCloud senior players also join the South 8-man team. There are 16 members all together for the South.
No Plumas County kids are on the North 8-man team, so it's going to be 100 percent okay to root for the South! The North team is made up of 15 high school seniors from Butte Valley, Redding Christian, Tulelake, Weed, Dunsmuir, Happy Camp, Big Valley and Hayfork. This is going to be an excellent game.
The 11-man team game is second on the schedule with a planned kickoff time of 7:30 p.m. High School seniors from three Plumas County schools join together on the North team.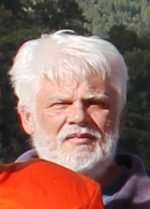 Portola's 6-foot, 4-inch-Chandler Ross weighs in at 230 pounds and will do much for the cause as offensive tackle and defensive linebacker.
Chester's Tyler Davidge comes in at 6-feet, 1-inch and 275 pounds to serve as center and defensive lineman. "He works hard in the weight room and is a very dedicated athlete looking forward to playing in the All-Star game," said coach Duane Davidge, "and moving on to play for Butte College." Quincy's Dominic Rinetti joins the team at 6-feet and 190 pounds. He will play wide receiver, running back and safety.
Twenty-eight senior boys make up the team, including All-Star players from Enterprise, West Valley, Fall River, Anderson, Foothill, Red Bluff, Mt. Shasta, Lassen, Yreka, Etna, Burney, Corning, Trinity and Foothill! Wow. The best of the best will take the field, all on the same team for one night. The coach for this team is Greg Grandell from West Valley High.
Advertisement
The opposing South 11-man team will have 28 members from Chico, Yuba City, Pleasant Valley, Colusa, Sutter, Lindhurst, Marysville, Live Oak, Paradise, Wheatland, Pierce, Willows, Biggs, River Valley, Oroville, Williams, Durham, Hamilton, Gridley and Las Plumas.
This is going to be really interesting, all these young men from different teams playing together for one game.
Again, the Plumas County kids are all on one team, the North in this case, so it's going to be easy to root against the South for the 11-man game.
All proceeds from the Lions 42nd All-Star game go to support Lake McCumber Children's Diabetic Camp.