Vets fishing day approaches, June 23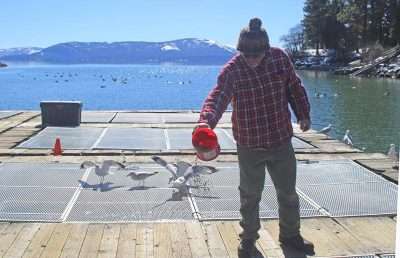 The third annual Veterans Fishing Day will be held Sunday, June 23, at Lake Almanor. A hot barbecue at the Lake Almanor Country Club will follow the day on the water.
"We still have lots of spots on boats and can accommodate persons with disabilities if needed," said one of the organizers, John Crotty, of the Almanor Fishing Association. "This is a fun-filled day of fishing with a barbecue and raffle for veterans after fishing."
Fifty Lake Almanor guides and fishing boat captains have volunteered their time and vessels to ensure a great day out on Lake Almanor for veterans that sign up. The event is gratis, free, no charge, as a thanks for the service our veterans have given.
Guides and captains will take fishing vets to the hot spots around the lake and do their best to help land lots of fish. To date, there is plenty of room, so invite the whole squad.
Former members of the Armed Forces are invited to spread the word among the "troops" and sign up for a day of fishing, camaraderie and a barbecue via email at [email protected] or by calling Crotty at 284-0861.