Volcanoes are smokin' hot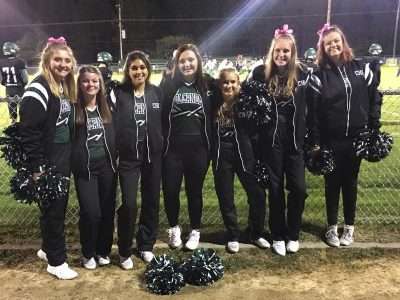 Facing the Maxwell Panthers on Oct. 12 on the Panthers home football field was not a problem for the Chester Volcanoes. The CHS boys won the contest by a score of 16-6.
Callum Kremer had a nice run for over 30 yards for a touchdown. "We also recovered a fumble in the end zone for a TD," said head CHS football coach Terry Hernandez. "Leo Flores kicked a 37-yard field goal to give us a late 10-point lead, that was a huge play for us." Coach Hernandez added, "The defense once again played great." Coach says the team is still working hard to improve the Volcano offensive game.
The Vols will battle on the Feather River College field with their rivals, the Quincy Trojans, this Friday, Oct. 19, at 7:30 p.m.
The QHS boys traveled to Modoc last week to face the Braves in an even field with both teams 3-3 overall.
The Chester boys' record stands at 6-1 overall as they sit second in the Cascade Valley League with a 4-1 record. The front-runner is the Fall River boys with a 5-0 record. The two teams will meet next Friday, Oct. 26, on the Bulldogs home field.
The final regular contest of the season is against the Biggs Wolverines. Biggs is averaging more points per game than the Vols, but they are not currently making a habit of outscoring the competition.
That last match up for the season, other than playoffs, will be Friday, Nov. 2, at 7 p.m., in Chester.